Minister Edwin Tong urged public to get regular health checks after doctors discovered he had severely blocked coronary artery
SINGAPORE: Minister for Culture, Community and Youth Edwin Tong shared in a Tuesday night (Aug 8) Facebook post that doctors discovered a severely blocked coronary artery during a routine health check.
"This was significant because it is the main and largest artery supplying blood to the heart," he wrote, adding that the discovery and the risks it carries had come as quite a shock to him, as he is not diabetic, does not smoke, has good cholesterol levels and leads a fairly active lifestyle with regular exercise.
---
"Happy 58th Birthday, Singapore!" — WP MPs including Faisal Manap wish everyone Happy National Day on TikTok
SINGAPORE: The Workers' Party Members of Parliament greeted Singapore with a "Happy Birthday" in a TikTok video on National Day, Aug 9, on the WP's channel.
Though they are one man down since the resignation of former Aljunied GRC MP Leon Perera last month, the rest of the opposition Members of Parliament from Aljunied GRC and Sengkang GRC, gave cheery greetings, including Mr Muhammad Faisal Manap, the party's vice chair, who recently had a health issue.
---
In Full: Prime Minister Lee Hsien Loong's National Day 2023 Message
The message was recorded at SkyOasis@Dawson in Queenstown and telecast on 8 August 2023.
---
Historian predicts PAP will lose more parliamentary seats in coming election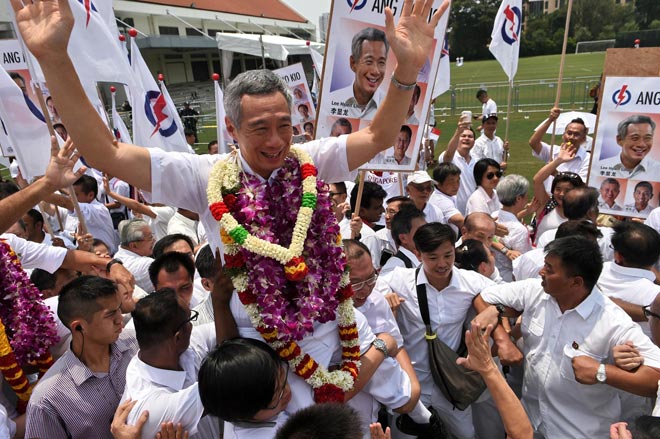 SINGAPORE: Noted historian Michael Barr in an interview published by China News Weekly on Monday (July 31), has predicted that the People's Action Party (PAP) will likely lose more parliamentary seats in the next general election.
Dr Barr, an Associate Professor teaching International Relations at Adelaide's Flinders University, is widely considered an authority on Singapore's political landscape. He has made significant contributions to the academic discourse on Singapore's politics and history and has published several books on Singapore's ruling elite.
---
Nikkei reports PAP is "walking on thin ice" following recent scandals
SINGAPORE: Japan's The Nikkei, the world's largest financial newspaper, has reported that the governing People's Action Party (PAP) is "walking on thin ice" following a spate of scandals involving high-profile politicians that became public last month.
The article, entitled 'Singapore political drama exposes frailty of Lee's succession plan', covered the corruption investigation involving Transport Minister S Iswaran and the extramarital affair between Speaker of Parliament Tan Chuan-Jin and backbencher MP Cheng Li Hui.
---
Send in your scoops to news@theindependent.sg