Brad Pitt desires to fix his broken relationship with his oldest son, Maddox Jolie-Pitt. In the wake of his divorce with Angelina Jolie, the father and son had a major falling out but Pitt has reported reached out to make things right.
Maddox on the other hand, has not been receptive.
The relationship between the father and son have not been good ever since the two of them had a fight onboard a private jet in 2016.
The fight turned physical, prompting Jolie to file divorce papers that same week.
Maddox has never forgotten that fateful night.
Pitt tried to become better after the divorce, getting sober and coming clean with his struggles with alcohol.
He also admitted he could have been a better role model for his children.
Maddox is now enrolled in a South Korean university.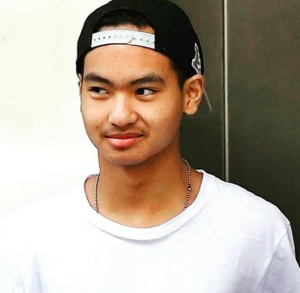 Sources said that Jolie has also tried to intervene because Pitt has done everything in his power to fix things up with his oldest son.
According to Elle, an insider claims that the Maleficent star tried to persuade Maddox to open up to his father but failed to convince him.
Right now, it seems like their relationship is broken beyond repair.
"[Jolie] has been trying to heal the rift between father and son," an insider revealed. "Maddox hasn't been receptive [to them]."
It is said that Maddox does not view himself as Pitt's son because Jolie was the one that adopted him in 2002.
In 2005, after his divorce with Jennifer Aniston, Pitt and Jolie started dating.
Maddox was only legally adopted by Pitt a year later.
The actor has not commented on the rumours surrounding his relationship with his children, but Maddox recently dished on how things are going between him and his dad.
When Maddox was approached by a reporter outside of the university in Seoul, the reporter asked if his father planned on visiting him soon.
Maddox didn't respond much but he seems uncertain about reconciling with his father.
"I don't know about that, what's happening," Maddox shared.
The reporter followed that up by asking Maddox if his relationship with Pitt was beyond repair, to which he said, "Whatever happens, happens."
A few months ago, Jolie dropped Maddox off at Yonsei University in what turned out to be an emotional goodbye.
His relationship with Pitt might be on the rocks, but Maddox is clearly close to his mother.
During an appearance at the premiere of Maleficent 2, Jolie praised her son.
She said she is super proud of how Maddox has become and is happy with his studies.
Jolie is on Brad Pitt's side when it comes to the repairing of the relationship.
She has not convinced Maddox yet but she believes in the importance of the father and son relationship.
For Pitt, inside sources claim that he has talked to Jolie about visiting Maddox in South Korea, which would be a major step in making amends.
Although Maddox is not receptive about making things right with his father, Pitt is hopeful that the situation will turn around soon. In the meantime, Pitt is also working to reconcile with his other son, Pax.
Insiders revealed that Pitt's relationship with 15-year-old Pax is strained.
With Maddox at college, Pitt desires to patch things up with Pax.
The actor recently completed his promotional tour for his latest movie, Ad Astra and returned home from an event in Japan.
Although is it not clear if Pitt and Maddox are on speaking terms, there is hope that they start to make amends.
After the plane incident where Pitt and Maddox's fight turned physical, several government agencies investigated Pitt, who was later cleared of all the allegations.
The actor and Jolie are still working out the final details of their divorce, though a judge did recently declare them single. /TISG