Is Ho Ching's vote for Ng Kok Song?
SINGAPORE: A series of Prime Minister Lee Hsien Loong's wife's Facebook posts covering aspects of presidential candidate Ng Kok Song's life and campaign has sparked questions about whether she is backing the ex-GIC chief investment officer instead of the clear establishment pick, former Senior Minister Tharman Shanmugaratnam.
Aside from sharing photos and videos of Mr Ng, Mdm Ho — who appears to be chronically on Facebook — has made it clear that she has a good impression of Mr Ng. When he first threw his hat into the race, she praised him for doing so despite facing the popularity of Mr Tharman.
---
"Tan Kin Lian is a Singapore hero" — People's Voice chief decries smear campaign against the "true independent"
SINGAPORE: The People's Voice Party (PV) chief, Lim Tean, has come out strongly against what he claims is a smear campaign targeting presidential election candidate Tan Kin Lian, calling Mr Tan Singapore's best hope for a truly independent President.
In a Facebook post yesterday evening (21 Aug), Mr Lim accused the mainstream media and pro-People's Action Party (PAP) social media of launching a smear campaign against Mr Tan, suggesting that this indicates worry within the establishment about Mr Tan's candidacy.
---
"Can you feel the PASSION?" — Die-hard fan screaming 'MR THARMAAAN' over and over grabs netizens' attention
SINGAPORE: With the Nomination Day behind us and the campaign for the Presidential Elections in full swing, it seems that some people are feeling more than a touch of election fever.
That certainly seems to be the case for one fan of former Senior Minister Tharman Shanmugaratnam, who is running for the presidency against former GIC chief investment officer Ng Kok Song and former chief executive of NTUC Income Tan Kin Lian.
---
PE2023: How much money can a candidate spend to run for president?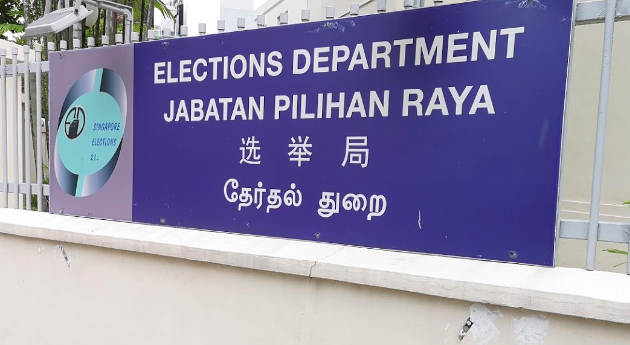 SINGAPORE: Each presidential candidate can spend up to $812,822.10 on his election campaign, the Elections Department announced on August 12.
The amount is based on the conditions set by Presidential Elections Act. The spending limit for election expenses is currently $600,000 or 30 cents for each elector on the Registers of Electors for all electoral divisions, whichever is greater, says the Elections Department website.
---
African Crowned Crane spotted in Hampstead; photographer says, "FINALLY got 'Lucky'!"
SINGAPORE: In a Facebook post shared by Anders Tradit, who captured a photo of an African Crowned Crane spotted in Hampstead wrote, "After tens of visiting Seletar Aerospace, FINALLY got 'Lucky'! Cycled to Hampstead this afternoon even when it was still drizzling.
"Not many birds on the way so thought try my luck with this African Crowned Crane, wasn't hopeful since it was usually spotted early in the morning," he added.
---
Send in your scoops to news@theindependent.sg