Woman exposes illegal hitch driver asking if she wants to "hug hug and kiss" during ride
SINGAPORE: A Singaporean woman had cautioned those trying to book rides via illegal carpooling services like the SG Car Hitch chat group on Telegram, revealing that she came across a driver who made inappropriate intimate propositions when she tried the service for the first time last week.
The 31-year-old woman recounted her encounter to the citizen journalism portal Stomp. She said, "I tried hitching on Telegram for the very first time. This guy texted me. At first, I thought he was a driver and replied to him. However, the moment he messaged me such things, I knew I needed to get his picture so I can alert other ladies out there."
---
Is George Goh Ching Wah emerging as a potential presidential contender?
SINGAPORE: Prominent entrepreneur, philanthropist, and diplomat George Goh Ching Wah, who is perhaps most well known for bringing renowned Australian home appliance brand Harvey Norman to Singapore, has been making waves in Singapore's political landscape with some of his recent activities on social media hinting that he may enter the race as a contender against Presidential hopeful Tharman Shanmugaratnam.
While Mr Goh has not made any public declarations regarding his presidential ambitions, his active engagement on social media platforms has caught the attention of political observers. Since May of last year, Mr Goh has been regularly updating his Facebook page, and he also launched a personal website in October, further fueling speculation about his intentions.
---
Residents ask Leon Perera if ex-WP chief Low Thia Khiang will run for President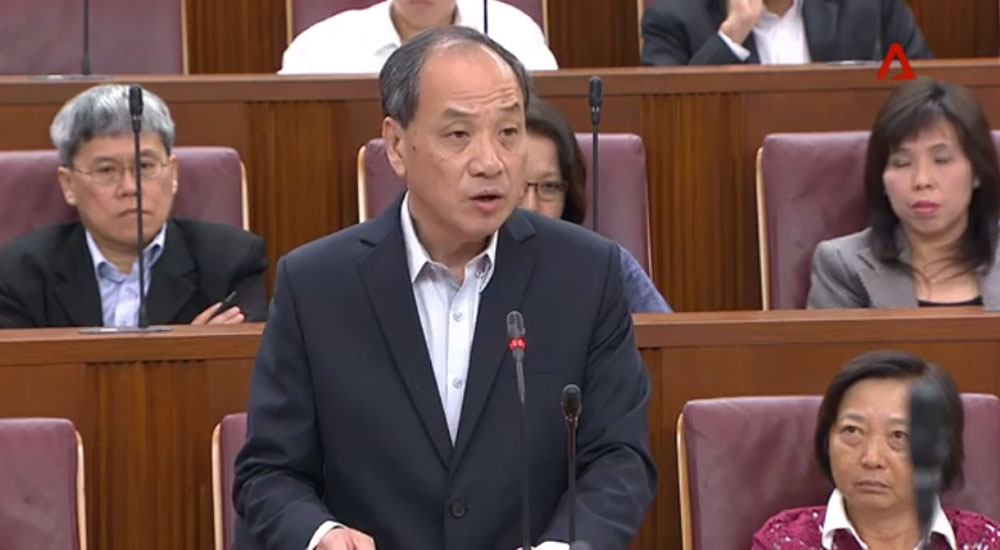 SINGAPORE: The upcoming presidential election has recently become a hot topic, with Senior Minister Tharman Shanmugaratnam throwing his hat into the ring last Thursday (June 8). Workers' Party MP Leon Perera (Aljunied GRC) said that during a recent market outreach at the coffee shops at Blk 107 and 153 Serangoon North Ave 1, this was the topic of "many great conversations."
"Some folks expressed concern that if Tharman were to be elected, the last two Presidents would be ex-PAP politicians who resigned from the PAP to run for the Presidential Election (and there were another two earlier)," wrote Mr Perera in a Sunday (June 11) Facebook post, adding that, "A few constituents asked if (former WP Secretary-General) Mr Low Thia Khiang could run."
---
SDP-PSP coalition coming soon? — Chee Soon Juan hints potential alliance with Tan Cheng Bock
SINGAPORE: Less than a week after four opposition parties announced a coalition by the name of the People's Alliance, the Singapore Democratic Party (SDP) chief sparked rumours that voters may see a second alliance at the polls, possibly between the SDP and the Progress Singapore Party (PSP).
Revealing that PSP chairman Tan Cheng Bock visited his Orange & Teal café with friends earlier this week, Dr Chee said in what appeared to be a pointed Facebook post yesterday (6 June): "They had set lunches of Baby-Back Ribs and Barramundi Fry with roasted pumpkin soup and ice lemon tea. The dessert was Okinawa Milk Tea cake and cappuccino.
---
Golden Mile transformed: Bus service companies flourish in new Grantral Mall@MacPherson Residence
SINGAPORE: With the collective sale of the iconic Golden Mile building, four prominent long-distance bus service companies have bid farewell to their previous abode and have embarked on a new journey at the Grantral Mall@MacPherson.
The move has proven to be a resounding success, with an astonishing surge of nearly 20% in passenger demand compared to their tenure at Golden Mile.
---