Grab CEO Anthony Tan was born 'with a silver spoon' and yet he still adopts a "street fighter" mentality to defeat rivals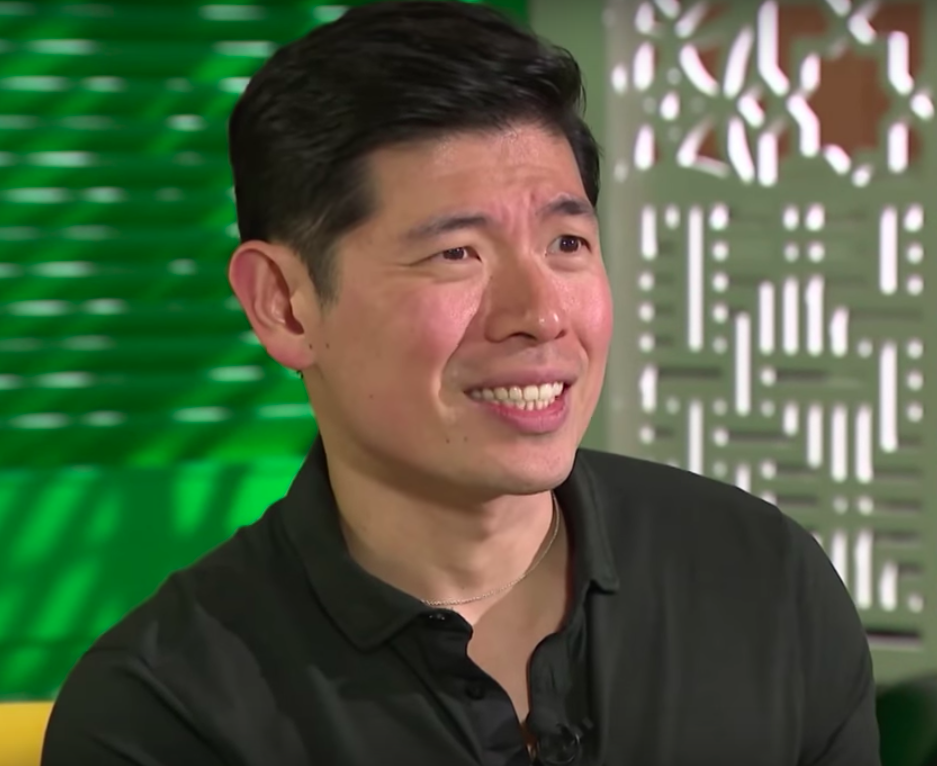 SINGAPORE: Mr Anthony Tan, the co-founder and CEO of multi-hyphenate company Grab, admitted in an interview earlier this year that he was born into privilege. However, when it comes to oneupmanship with his rivals, he says he can brawl with the best of them.
The best example is perhaps what happened with Uber in South East Asia. Grab and Uber went head-to-head in many parts of the region some years ago until Grab went ahead in 2018 and acquired Uber's South East Asian operations in the largest-ever deal at the time.
---
Tan Cheng Bock shares cryptic FB post on Nomination Day while holding a photo of his own book
SINGAPORE: On Nomination Day (Aug 22), Tan Cheng Bock took to social media, sharing a rather cryptic Facebook post.
The Chairman of the Progress Singapore Party (PSP) and 2011 Presidential candidate posted a photo of him watching the Nomination Day proceedings on television while holding his book. Dr Tan was holding his book on the 2011 Presidential Elections titled 'We took them on'.
---
Maid doesn't wash her hands after using the toilet and refuses to wear undergarments at home; employer says the maid ran away, and now needs to spend more to hire another helper
SINGAPORE: An employer whose maid ran away took to social media asking what she could do cost-wise because she had to buy her previous helper a ticket back home and spend more money to hire a new maid.
In an anonymous post to a support group for domestic helpers and employers alike, one woman wrote about her maid of two months. She said that her maid ran away after she spoke to her about her behaviour. The employer wrote that the helper would always be on the phone while handling her 18-month-old child. She added that "about personal hygiene she uses the washroom and not wash her hands and also she refuses to wear undergarments which is not nice".
---
Tommy Koh says he knows Ng Kok Song, Tan Kin Lian and Tharman Shanmugaratnam; outrightly shows support for latter
SINGAPORE: After Nomination Day proceedings on Aug 22, Tommy Koh has come out to show his support for presidential candidate Tharman Shanmugaratnam.
In a Facebook post on Tuesday (Aug 22), Ambassador-at-large Tommy Koh said he is a friend of all three presidential candidates—Ng Kok Song, Tharman Shanmugaratnam and Tan Kin Lian. While each has his merit, Prof Koh added that after due consideration, he decided to support Mr Tharman.
---
Jamus Lim: I was a troublemaker as a child, and one of my teachers put me in the trash bin
SINGAPORE: In a recent episode of Pass the Power podcast, Paige Parker talked to Workers' Party MP Jamus Lim (Sengkang GRC) about education, as the MP is, by day, an Associate Professor of Economics at ESSEC Business School.
Ms Parker and her husband moved to Singapore in 2007 because they wanted their two daughters to grow fluent in Mandarin. She asked Assoc Prof Lim about his thoughts on Singapore's educational system, being a firm believer in it herself. Compared to the United States, where she is from, students in Singapore perform at "an incredibly high level."
---