Huawei certainly has a sense of humour.
While iPhone fans lined up outside the Apple store on Orchard Road the night before for the latest iPhone XS and XS Max releases, Huawei showed some true marketing smarts (and a little cheek) by handing out free power banks with the note "You'll need it", a tiny little dig to remind everyone that Huawei smartphones have longer battery life than iPhones.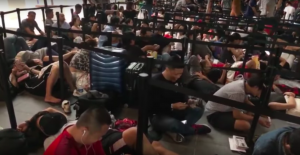 It was quite the scene outside the Apple store on Orchard Road. At around 11pm, Huawei's representatives, who were in Huawei shirts, starting handing out 10,000mAh power banks for free to the long queues of people who were clearly going to camp out in front of the Apple store overnight. People stood, sat and slept in the queue, hoping to be the first ones to own Apple's latest iPhone releases – the XS and the XS Max.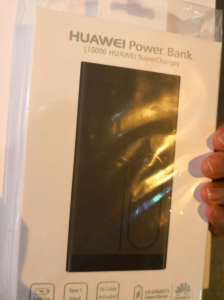 Instead of being puzzled by Huawei's presence at the all-Apple affair, the iPhone fans could not wait to get their hands on the power banks, which retail for S$80 each, that Huawei was handing out. Besides the fact that everybody loves freebies, a power bank would certainly come in handy for the overnight wait. In this Youtube video, people can be seen pushing to the front and trying their best to get the Huawei power banks.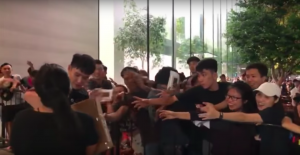 You have got to hand it to Huawei – not only are their marketing skills on point by targeting the competition's customers with their products, but they showed a little sense of humour, too. "Here's a power bank," read the box. "You'll need it."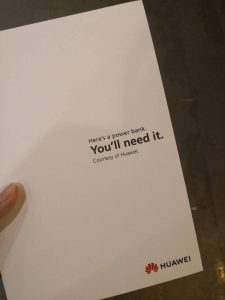 It is no secret that the new iPhone XS only has 2,658mAh battery (downgraded from the iPhone X's 2716mAh battery) compared to Huawei's P20 Pro, which boasts of a 4,000mAh battery. Comparably, South Korean giant Samsung's Galaxy S9 comes with a 3,000mAh battery.
Apple, Huawei and Samsung are the world's top selling smartphone brands. Samsung is in the lead, and just this year, China's Huawei overtook Apple for second place. Huawei is clearly keeping Apple in its sights with its free power bank tactic.
Netizens seem to think Huawei's marketing stunt was genius and appreciated the tech company for their smarts:




Follow us on Social Media
Send in your scoops to news@theindependent.sg