Social media influencer and self-confessed makeup addict Xiaxue turned herself into Datin Seri Rosmah Mansor for Halloween – and with cosmetics, both look eerily similar. 34-year-old Xiaxue, is a Singaporean blogger and online television personality who writes about her life, fashion and local issues in a provocative style.
Her real name is Cheng Yan Yan Wendy. Xiaxue's main blog, which attracts about 50,000 readers daily, has won prestigious blog awards and earned her sponsorship deals, as well as stints as a columnist and TV show host, but some of her posts have sparked national controversies. She is married to American engineer Mike Sayre and they have one child.
Xiaxue said that she created a Halloween makeup tutorial by turning herself into Rosmah's doppelganger. She revealed a 2-second sneak peek video of her upcoming tutorial on her instastory on Oct 15.  Xiaxue added that the whole process, with prosthesis moulded by hand, took her about four hours to complete.
Xiaxue said in her Instastory that she received lots of threats after her sneak peak video went up.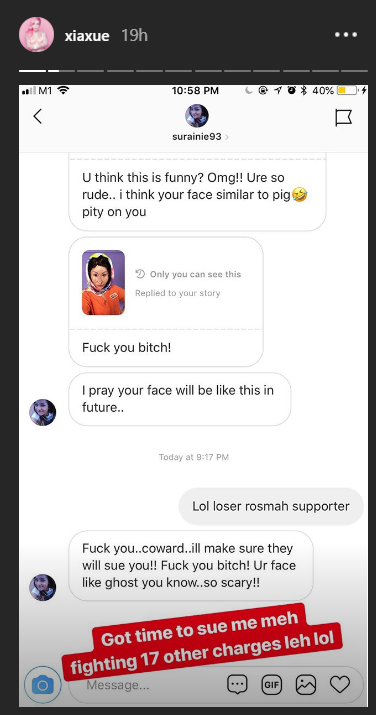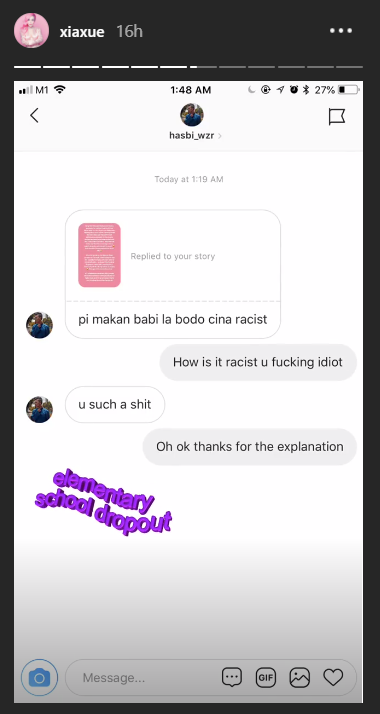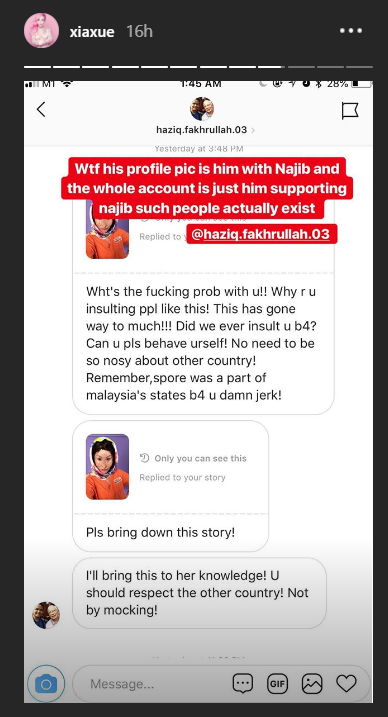 Xiaxue said that she is fearful for her life and regrets making the sneak peak Rosmah doppelganger make-up video.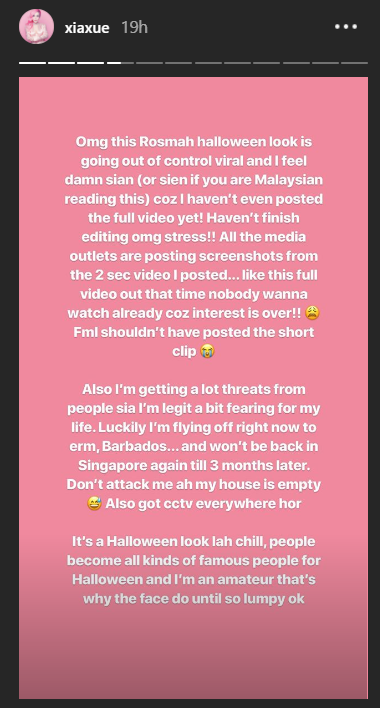 Follow us on Social Media
Send in your scoops to news@theindependent.sg 
No tags for this post.