Deputy Prime Minister Heng Swee Keat will be introducing a motion in Parliament tomorrow (5 Nov) calling on Aljunied-Hougang Town Council (AHTC) to require Workers' Party (WP) politicians Sylvia Lim and Low Thia Khiang to "recuse themselves" from all financial matters related to AHTC.
DPM Heng's motion comes weeks after High Court Judge Kannan Ramesh said that Mr Low and Ms Lim had breached their fiduciary duties to AHTC and that the Aljunied GRC MPs are liable for damages, as he released his long-awaited judgment on the year-long AHTC lawsuit.
The lawsuit arises from civil proceedings – this means that the judgment is unlikely to affect Mr Low and Ms Lim's parliamentary seats unless they are unable to pay the damages arising from the lawsuit. If they are unable to pay up, they will be made bankrupt and lose their seats in parliament.
Despite this, DPM Heng – who is expected to succeed Prime Minister Lee Hsien Loong as head of government following the next election – is seeking AHTC to get Mr Low and Ms Lim to "recuse themselves" from AHTC's financial matters so as to "affirm the vital importance of MPs maintaining high standards of integrity and accountability."
The move is not going over well with all Singaporeans. Many have called the move a "low blow" and have noted that the timing of the motion comes just a few months after the Government announced the first formal step towards the next General Election.
While netizens pointed out that the WP politicians can still appeal the High Court judgment, Straits Times heavyweight Bertha Henson also noted that parliamentary motion comes while the court has yet to determine the quantum of damages the WP MPs are liable for:

In a recent opinion piece, Straits Times opinion editor Chua Mui Hoong warned that the ruling People's Action Party (PAP) becoming overly domineering could lead to backlash. In what appears to be a testament to the journalist's warning, netizens are criticising the Government's motion and pledging to support the opposition come what may: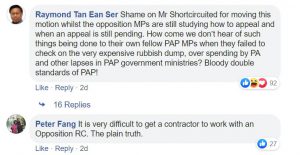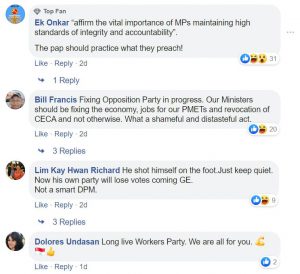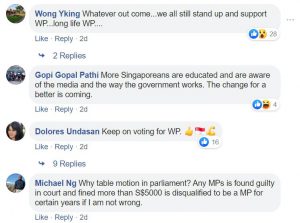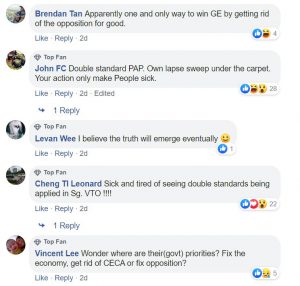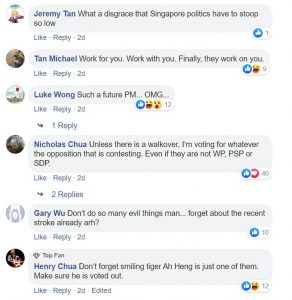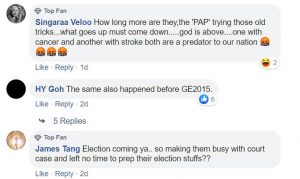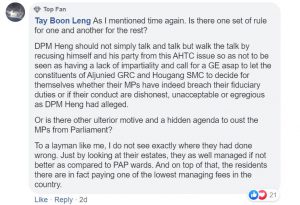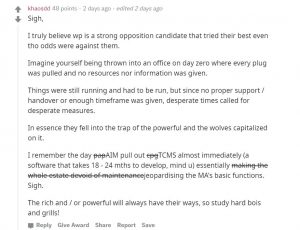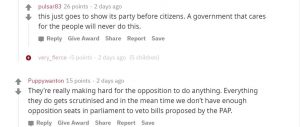 "We will stand with you!" – Widespread support for WP pours forth following AHTC judgment
WP politician is touched by Singaporeans' concern for party leaders in the wake of AHTC judgment
Send in your scoops to news@theindependent.sg