The formidable Central Narcotics Bureau (CNB) of Singapore, which has always kept details on its officers and operations on the down low, has shocked everyone with an unexpected and rather charming Facebook post highlighting one of their new officers, citing what he has to face on raids and operations and captioned with the fact that he apparently has survived a full 24 hours on a single curry puff. The post was met with strange and humorous reactions from Singaporeans who clearly did not know what to make of the reveal and instead fixated on the curry puff. One thing is for sure, the CNB has gotten people talking.
The CNB, deadly serious about keeping the nation clean and obliterating any traces of drugs, has made it clear that they are not to be messed with. As they have maintained a reputation of secrecy, people were shocked when the CNB turned friendly with their down-to-earth Facebook post.
The post, which was oddly captioned with "Have you ever gone on nothing but a curry puff for 24 hours? Read on to find out more about Malcolm's experience as a new CNB officer", has gotten people buzzing.
https://www.facebook.com/CNB.DrugFreeSG/posts/10155695717690598?__xts__[0]=68.ARBnRGIh-Ljjm-qRJVSCWk1mGZ3O4ek8z7V1qcYwfjvg4Ji9dQV-e0eS1blfqYTbiOcoN7qDiccV-Vo1LH5UgkNQMrfNz2BmfqO1IUTwbQgLR7O1zQc54i-WNn6GGYaWqlAO26B7GVNAx1JyD5PDJgmCITp38nlcIl9GX23wVQX9GnQR6Wy8OGIkpFTK7K2Tapj9WH0G9HzZR0eMwzyDgo3YOjuB0g&__tn__=-R
In an interesting, captioned photo series, the post highlights new CNB officer Malcolm Lee, the skills he uses to fight narcotics, and the dangers the job poses.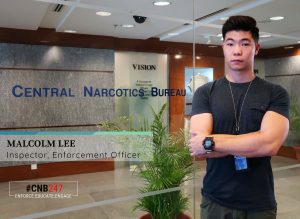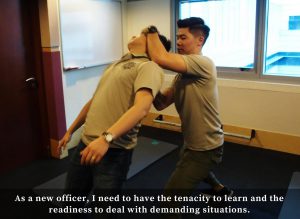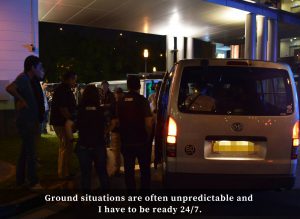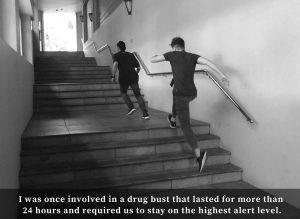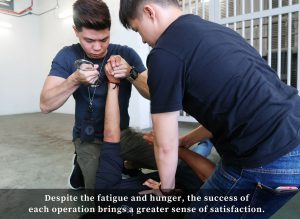 Fatigue and hunger from only having one curry puff in 24 hours?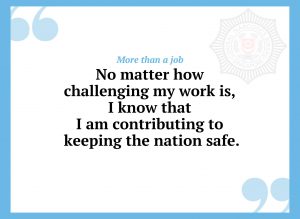 The post, which was admirably approachable and lot less serious than what people expect from the CNB, was met with the strangest of reactions.
Nothing was mentioned about the actual work of the CNB officers – going undercover on long raids, keeping fit and alert, suffering from fatigue and hunger, dealing with tricky ground operations, possessing impressive skills – but a lot was said about the curry puff.
In fact, for most netizens who commented, the curry puff was the star of CNB's post, not officer Lee:




This netizen avoided the curry puff and instead vouched for his friend, who clearly wants to work for the CNB:

Strangely, people seemed to miss out on the point of the post, which seems to be an effort by the CNB to be more approachable and maybe also incite some pride in Singaporeans for what their bad-ass narcotics bureau is doing to keep the streets drug-free.
Some netizens are concerned about officer Lee's face and name being revealed, though. How is he supposed to go undercover now? Is it safe for the CNB?



Also, if he's surviving on curry puffs only, perhaps the Ministry of Manpower (MOM) should be involved:

Or he can change his preference from curry puffs to roti boyan instead (they're apparently more filling):

Well, not everyone was fixated on the curry puff. This netizen showed some gratitude to the CNB instead:

CNB's post has garnered more than 600 reactions, 100 comments and over 200 shares.
Follow us on Social Media
Send in your scoops to news@theindependent.sg