Singaporeans have slammed Second Minister for Finance Indranee Rajah after she said that the people should "think through what they are able to afford".
Rajah's remarks come in the wake of Prime Minister Lee Hsien Loong's National Day Rally speech last Sunday, in which he gave Singaporeans tips on how to manage the rising cost of living and offered that the people could turn off their mobile data and tap on wifi outside when they are not home to cut down expenses, among other suggestions.
Singaporeans who are contending with increasing expenses – what with the hefty water price increase, electricity tariffs increase and impending Goods and Services Tax hike – did not seem to find PM Lee's tips particularly helpful.
A day after PM Lee's rally speech, Rajah threw her weight behind her party leader and said that the Government is committed to doing it part but the people also need to make the right choices. She told 93.8FM:
"People respond to cost of living in terms of how does it impact on them. What is their lived experience like. How can they manage their household budgets. So we do understand, we do understand.

"And I think what PM was doing yesterday was to really explain some of the reasons why some of the costs have gone up, some things are unavoidable. You look at our electricity prices for example. That's tied obviously to the price of oil that we buy, so that goes up and down.

"But the question is how can you alleviate that. You do that through the U-Save and the subsidies right? So Government can do its part by providing the options like now introducing more polyclinics, as you've pointed out, and also introducing more hawker centres.

"But its' also about choices. Because if there are 2 or 3 diff things, is it always necessary to choose the most expensive one? Possibly not.

"Because so long as the lower cost option does provide you with what you need – and Prime Minister cited milk powder for example, it's a good example of that. And the problem is also exacerbated by the fact that you have the companies who sell things, which also make representations about it – again in the milk powder context right. 

"So we want to be able to make sure that firstly, there are options that people have options to buy the different things at the different prices. And the other important thing is to also make sure that you have the information available so that people can make the right choices.

"And where something is where the cost is relatively high, you provide assistance with it. So take housing, for example: Housing for young families is subsidised, especially for the first-timers. It's a big cost item but the Government will do its part and put in the subsidy.

"But also for the person who is buying, think about whether it should be really a 5-room or a 4-room or a 3-room – whatever it is that is right for your budget. 

"If you look at preschool, we are putting in more options. Also, we've heavily subsidised the childcare, for example.

"So it takes two. The Government will do its part – that is our commitment. We want to make sure that Singaporeans are able to manage their cost of living, their daily expenses. But at the same time, we hope that people will also think through what they are able to afford and manage and also to make the right choices."
https://www.facebook.com/ChannelNewsAsia/videos/1948188671900624/
Several netizens have criticised Rajah for her "patronising" comments and have opined that she is simply parroting her party leader: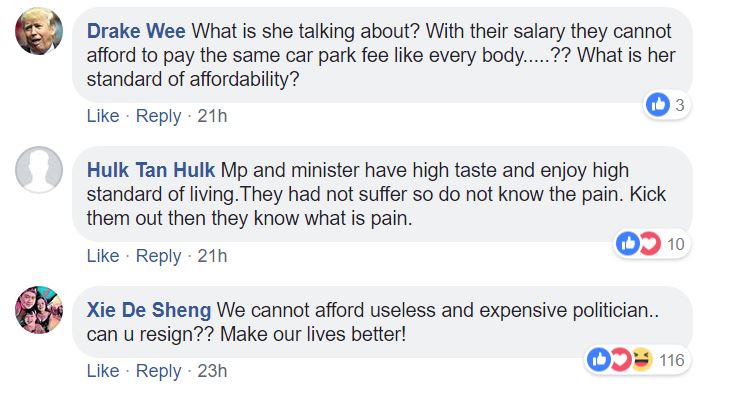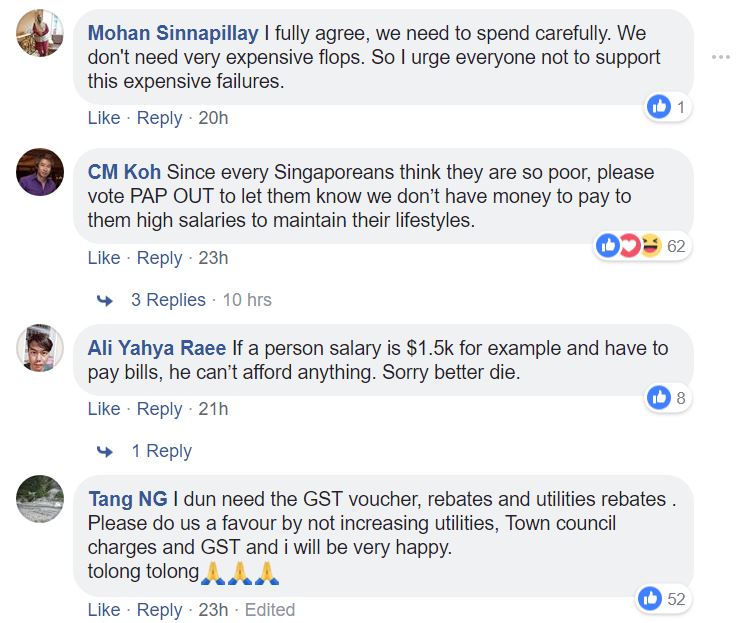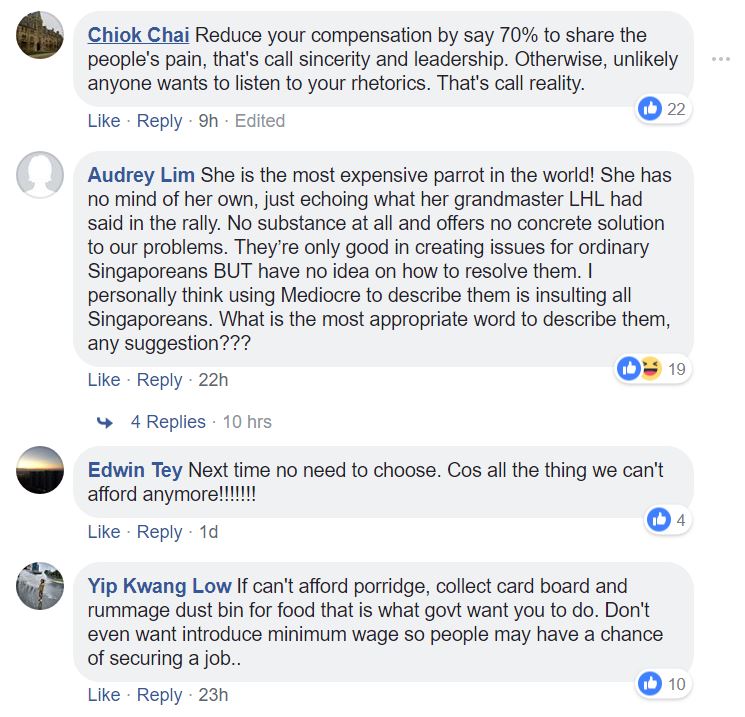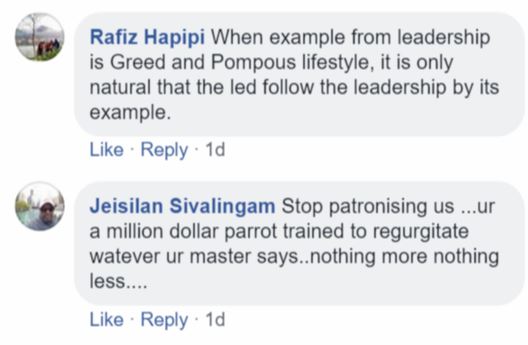 Follow us on Social Media
Send in your scoops to news@theindependent.sg