Self-styled internet vigilante group, SMRT Feedback by The Vigilanteh, has drawn flak after claiming that the JP Morgan employee, who is at the centre of a controversial incident where he was seen berating a security guard with vulgarities, is just like other Singaporeans.
On Friday night (25 Oct), a video of a man verbally abusing a hapless security officer went viral on social media. In the incident, which reportedly took place at the Eight Riversuites condominium in Bendemeer, the man hurled vulgarities at the elderly guard after being told that guests visiting his condominium unit needed to pay parking fees.
Despite the security guards' explanation that they are simply enforcing the rules, the condo resident continued to berate the workers. In his expletive-ridden rant, the man bragged to the security officers that he bought his condominium unit for S$1.5 million. He exclaimed: "I buy your f****** property for S$1.5 million you know."
Netizens subsequently identified the condo resident as Ramesh Erramalli, a foreign talent from India who works at global financial services company J.P. Morgan in Singapore. The incident drew swift backlash and many Singaporeans are calling on J.P. Morgan to sack Ramesh – who is now a naturalised Singapore citizen – and have him deported back to India.
In the midst of this, the administrator of the SMRT Feedback by The Vigilanteh Facebook group has compared Ramesh's behaviour to that of other Singaporeans. In a post published yesterday (29 Oct), he wrote:
"The ironic thing about the whole Ramesh-Condo incident is that when I see Ramesh, I see a Singaporean.

"He is the Singaporean who would use cleaners and Grab drivers as a barometer of success. He is the Singaporean who wouldn't share a MRT seat with a Bangladeshi construction worker. He is the Singaporean who lives in a studio flat but insists on having six kids and then expecting the Government to support them with handouts.
"He is the Singaporean that thinks just because they paid $2.00 for an MRT ride, a 1-min delay is unacceptable. He is the Singaporean who thinks that just because they pay tax, any public officers should be at their beck and call. He is the Singaporean who would look down on Malaysia because of their currency.

"He is a manifestation. He is you."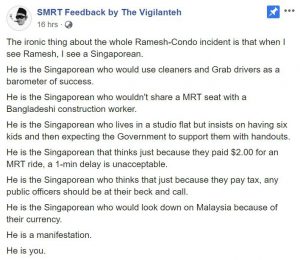 Curiously, some netizens agreed with the administrator's views and said that his points are impressive. Others, however, criticised him for making sweeping generalisations about Singaporeans and felt that his views are grossly unfair: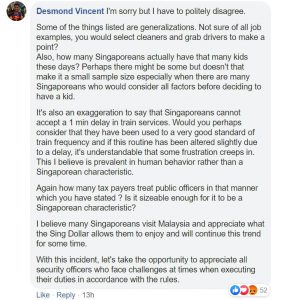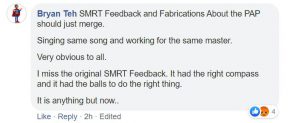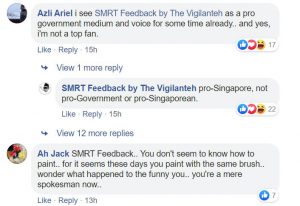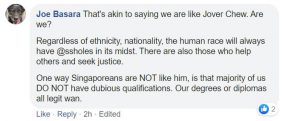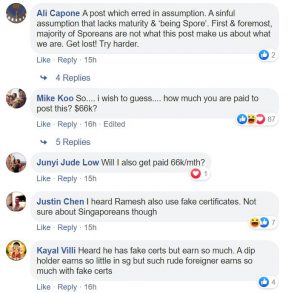 CECA thrust back into the spotlight in the wake of viral incident involving Indian J.P. Morgan employee
Tan Cheng Bock's promise to call for a review of CECA agreement trends online
SMRT Feedback recoils from backlash, deletes post criticising food-guru K F Seetoh, evokes LKY to apologise, clears post and throws 'previous admin' under the bus
Prominent public figures slam SMRT Feedback for character assassination of Makansutra's K F Seetoh, claim it is "typical of PAP"
Send in your scoops to news@theindependent.sg