Singapore's first zero-waste, bulk grocery store opened its doors in May of this year. Unpackt (pun absolutely intended) carries what your friendly neighborhood grocery store does, too, but it uses no packaging whatsoever and expects customers to bring their own bags and containers for shopping. Unpackt is hoping to get more Singaporeans to ditch the unnecessary use of plastics, go "green" by using reusable containers, and shop in bulk to relieve budget pressures.
According to its
Facebook description
, Unpackt is "A store that helps you solve the problem of food waste and excessive plastic packaging, while saving you money on your weekly grocery bill." Unpackt also prides themselves on the quality of their products, which are all fresh and locally sourced. To shop at Unpackt properly, customers must bring their own packaging and containers.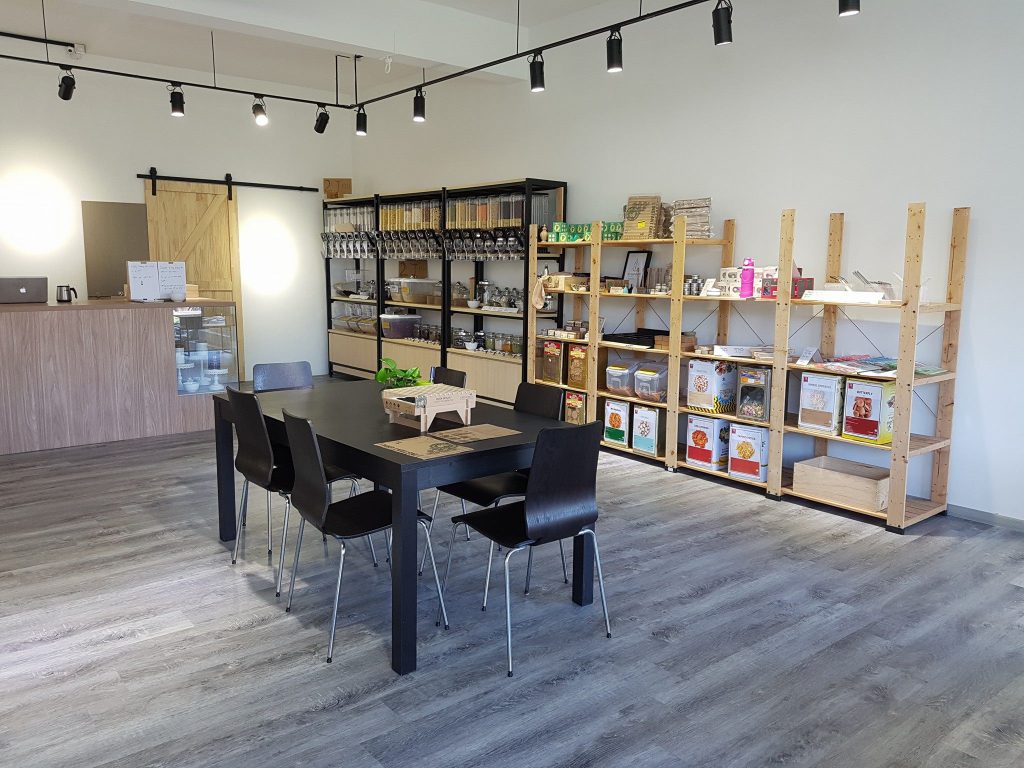 Former business executives Florence Tay and Jeff Lam co-founded UnPackt with aims to spread the message on zero-waste living, affect change and make packaging-free shopping more accessible in Singapore.
Unpackt, which is run by a social enterprise, announced its intention to help seniors and single parents by making employee positions available to them.
Besides being kinder to the planet, Unpack cites savings as one of the main benefits of shopping in bulk with them. "The beauty of packaging-free shopping is that you can choose the exact amount you want. Except for home and lifestyle products, our packaging-free food and grocery items go by weight (buy what you need, however much you want!)."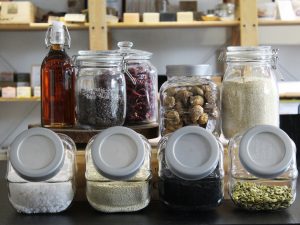 Unpackt told customers to bring any kind of packaging they have on hand, like airtight containers, reusable bags and pouches and bags from previous shopping trips. Customers can also donate reusable containers to Unpackt, provided they have an opening of at least 5cm for easy refilling and depending on shelf space available at the store.
As Unpackt does not do deliveries, it encourages shoppers to see the goods in person and make decisions to fit their own zero-waste needs. Unpackt has helpful staff to assist customers with tailoring their shopping and make helpful recommendations.
The opening of Singapore's first completely "green" store, from product to packaging (or lack thereof, in this case), has left citizens undecided.
Some are raving about having a sustainable option for shopping:


Others are unsure if its as budget-friendly as it says it is and challenges its "zero waste" standards by pointing out labels:

And there were recommendations made to make the shopping experience better:


Unpackt, with its friendly attitude and welcoming approach, has an appealing store that is flooded with natural light. They carry grocery items, fresh produce, body and health products, and some house items.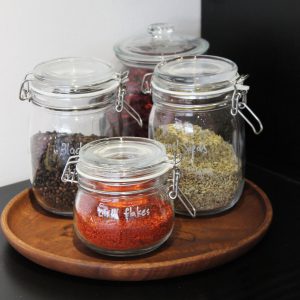 Unpackt works in partnership with local farmers and businessmen and welcomes tie-ups with others who share their zero-waste vision. For events, partnerships and the like, they can be reached at info@unpackt.com.sg.
Unpackt is another local effort at curbing the staggering plastic problem the world faces. According to statistics from the National Environment Agency (NEA), Singapore generated a total of 815,200 tonnes of plastic waste in 2017. 763,400 tonnes of plastic waste were disposed of while 51,800 tonnes were recycled (at a rate of 6%).
Think about that the next time you go shopping.
Follow us on Social Media
Send in your scoops to news@theindependent.sg