Two days ago,  a video highlighting the many challenges that private-hire drivers face today, including the story of a 25-year old polytechnic graduate who has applied for no less than 50 jobs as he seeks to leave the industry.This has resonated with many private-hire drivers, who have confirmed in comments to the story that they are struggling in an industry where they once flourished.
A few years ago many people jumped on the ride-hailing trend, and sought employment as private-hire drivers. This proved to be lucrative for a while, but with shrinking earnings and incentives, a considerable number have had to look for other employment opportunities, with varying degrees of success, as they don't have varied skills for other jobs.
When the ride-hailing niche boomed, drivers were warned that working as private-hire drivers would not be an advantage on their resumes, and did not add to their skills.
However, lured by the rapid growth of companies such as Grab and Uber, many forsook these warnings and began working as private-hire drivers. But with Grab's acquisition of Uber in March resulted in a severe cut in drivers' incentives and lower earnings, despite longer hours on the road.
At its height in 2015, Grab drivers could easily net $2500 monthly, including incentives, working eight hours a day. Today, drivers who ply the roads for ten hours daily are lucky to bring home $2000 per month.  Additionally, Grab has minimized weekly incentives for top drivers, who used to be able to bring home $500, and now can only pocket $150.
Private-hire drivers have also been required to obtain their vocational license by first attending a course and passing an examination, starting from July of this year. Out of 42,900 private-hire drivers, only 22,000 passed the test. 20,900 drivers either did not pass, or did not even try to take the examination. This means that with only 51 percent of private-hire drivers passed the test, which means that the pool of drivers has decreased considerably.
These new challenges have left many drivers with no choice but to take on another job, or possibly more than one job in order to support themselves and their families.
On their part, Grab has instituted such programs as Better 365, which provides other benefits to their drivers, such as rental subsidies, fuel discounts, insurance coverage for accidents, medical services, educational bursaries for the families of the drivers, and the like.
Andrew Chan, Grab Singapore head of transport, said, "While the freelance nature of the gig economy often results in higher turnover rates than other industries, we continue to find more ways and opportunities to maximise our driver-partners' earnings through better technology, more ancillary revenue streams through GrabAds, and Better 365."
Grab has also partnered with SkillsFuture Singapore (SSG) in order to help drivers upgrade their skills.
Other organizations such as the Employment and Employability Institute (e2i), have endeavored to help drivers without licenses to find jobs as well, but notes that the drivers who have solely relied on private-hire driving for the last 2-3 years face challenges in the job landscape of today.
A spokesman for e2i said, "As such, they will need time and effort to transit into full employment, and therefore, we are helping with these interventions."
Other drivers have shifted to becoming food delivery drivers or chauffeurs for tourists visiting Singapore as their means of employment, though these jobs could net less income than working for a company such as Grab.
Help can also be found from the government's Adapt and Grow employment-support initiative. Drivers may ask the National Private Hire Vehicles Association (NPHVA) for courses in upgrading their skills. Other initiatives such as the Place-and-Train Professional Conversion Programmes help drivers transition to new jobs. And younger drivers can tap the NTUC's Youth Career Network for resources to keep abreast of today's job market.
The video from TODAYOnline was re-posted in a number of online Facebook groups for private car drivers, who agreed that they are facing tough times.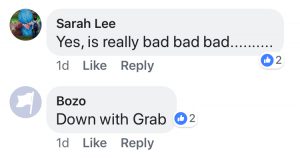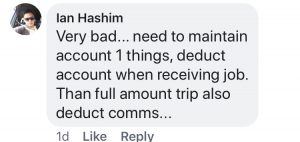 They also voiced other complaints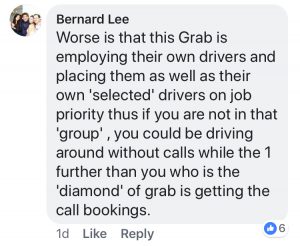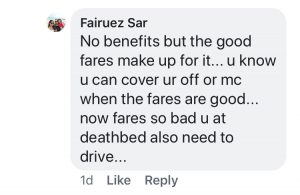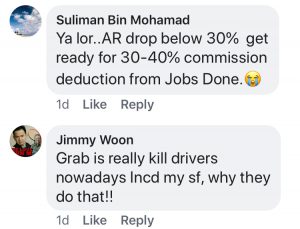 Some netizens however, offered encouraging words to drivers looking for new work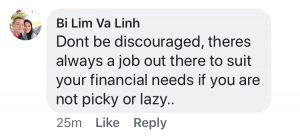 But one driver in particular happily anticipated finishing his time with Grab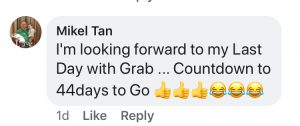 Follow us on Social Media
Send in your scoops to news@theindependent.sg