Behind the glamour and opulence associated with the billionaire heiress, Kim Lim, lies an intriguing tale of love, commitment, and high-profile relationships. As the daughter of the renowned Singaporean entrepreneur, Peter Lim, Kim Lim has not only made a name for herself in the business world but also attracted attention to her personal life. The words, "Kim Lim husband", have always circulated widely on the internet, piquing people's curiosity and generating discussions.
Here we delve into the fascinating world of Kim Lim's former husbands and relationships, exploring the key chapters that have shaped her love life. From her extravagant weddings to the influential figures she has been romantically linked with, the billionaire heiress' life has been a headline-grabbing saga. Though single again after two failed marriages, she has not fully broken up with one of her former husbands.
Kim Lim and Kho Bin Kai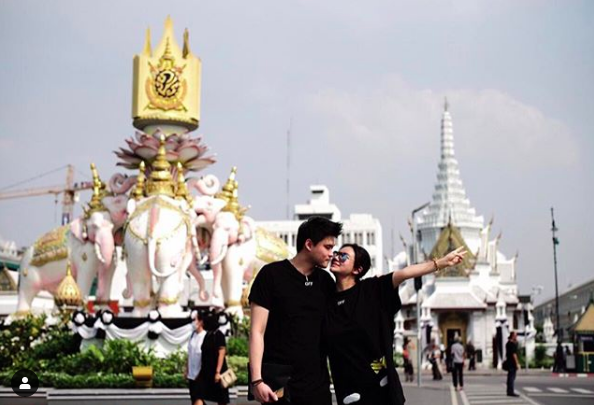 Before any photographs of Kho Bin Kai as Kim's husband emerged, Southeast Asia was abuzz with rumours about her romance with Mario Ho. Mario Ho, the son of casino magnate Stanley Ho, was even rumoured to be the father of her child at the time.
However, Kim clarified that while she did date Mario Ho, their relationship did not last more than six months due to their busy schedules. They eventually drifted apart.
In 2016, Kim Lim exchanged vows with Kho Bin Kai in a ceremony attended by their families. Their union was blessed with the arrival of a son in 2017. However, the marriage ended in divorce in 2020.
Kim Lim disclosed that her ex-husband was always reserved and chose not to engage in discussions about divorce. The decision to separate was not hasty. Kim explained, "Instead of forcing ourselves to endure an unhappy marriage, it is better to grant each other the freedom we need."
The couple had already been living apart for about a year before making this choice, ensuring it was not impulsive.
Despite the divorce, Kim emphasised that her former partner remains an exceptional father to their son. They separated towards the end of 2019, and their marriage was officially dissolved in 2020. Their son, Kyden, is now five years old.
Following their separation, Kim has been residing with her father and stepmother, Cherie.
Though no longer together, Kim and her ex-husband continue to attend charity events for Cherie's organisation, Operation Redshirt, during the Chinese New Year. They also celebrate their son's birthday together, emphasising their commitment to co-parenting despite their separation.
Kho Bin Kai, however, has got into trouble with the law. He faces charges related to a gambling offence, reported AsiaOne. He was allegedly involved in remote gambling using the alias "Ah Leong". Currently, he is out on $25,000 bail and is scheduled to appear in court on October 8.
Kim shared insights about her son's father, describing him as a man of few words. She highlighted their contrasting personalities. While Kim is an influencer and actively engages with social media, Kho Bin Kai is low-key and shows no interest in online platforms. He did not even have an Instagram account before meeting Kim.
According to Kim, Kho Bin Kai possesses a calm and rational demeanour, whereas she tends to be more impulsive. Their mutual attraction may be attributed to the adage that opposites attract.
Kim remarried after divorcing Kho. But that marriage, too, ended in woe.
Kim Lim and Leslie Leow
Leslie Leow, also known as LL, broke up with Kim within a year of their marriage.
The couple celebrated their traditional "Gua Do Li" ceremony on February 16, 2022, generating significant buzz for days. Before their marriage, Leslie Leow presented extravagant gifts to Kim Lim's family. Reports suggest that the gifts amounted to an astounding $2 million.
While Leslie prefers to keep his personal life out of the media spotlight, it is evident that he is a wealthy individual, as evidenced by the lavish gifts to his then-betrothed bride, Kim. The gifts included 15 gold bars, eight pairs of large dragon and phoenix bangles, gold rings, gold earrings, two gold necklaces, two Hermes bags, a pair of Rolex watches, and a pair of jewel-encrusted Jimmy Choos.
At 33 years old, Leslie Leow is described as a self-made man who works in the IT industry.
But it wasn't a happy marriage.
In a candid revelation, Lim said that their marriage was marked by frequent arguments and failed to live up to her expectations of a "sweet and warm" life together.
Reflecting on the past, she acknowledged that her eagerness to create a nurturing home and find a compatible life partner might have clouded her judgment. She admitted being captivated by the outward beauty without truly getting to know her partner. She now realises the importance of cherishing her family and prioritising self-love.
According to an article in Icon, Leow exhibited changes in behaviour after their marriage. He became irritable and occasionally lost control in stark contrast to his earlier gentle and considerate demeanour.
According to a source familiar with the situation, Kim Lim and her former spouse completed the signing of their deed of separation papers on February 7.
Following their official breakup, Kim's ex-husband had a list of requests. He reportedly wanted back, among other things, a pair of Crocs valued at $120 and Sonos speakers worth $1,200. However, these requests were not brought up in court or subjected to legal proceedings.
Additionally, Leslie owes Kim almost half a million dollars. This amount was borrowed from Kim to finance their wedding expenses. Despite promising to repay the loan, Leslie has not fulfilled his commitment, according to the source.
Send in your scoops to news@theindependent.sg