On Singapore's 53rd National Day, Minister of Law and Home Affairs K Shanmugam shared an old letter between two founding fathers of Singapore.
He shared a letter between Mr S Rajaratnam and Mr Ong Pang Boon that had an earlier version of Singapore's pledge.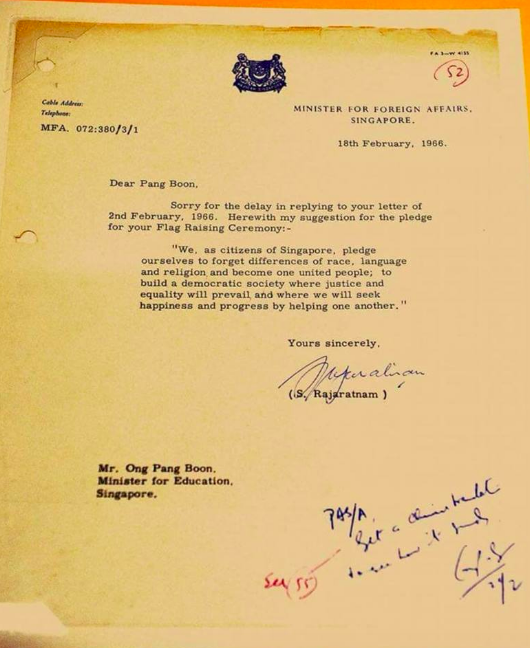 Interestingly, one of the drafts of the National pledge read:
"We, as citizens of Singapore, pledge ourselves to forget differences of race, language and religion and become one united people; to build a democratic society where justice and equality will prevail and where we will seek happiness and progress by helping one another."
Many Singaporeans were surprised and rather intrigued with this little piece of history. The letter also seemed to spark a sense of belonging and nostalgia amongst netizens.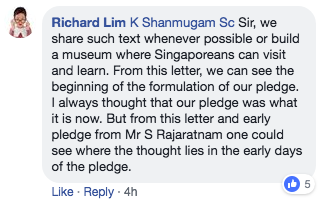 ________________________________________________________________________
obbana@theindependent.sg
Follow us on Social Media
Send in your scoops to news@theindependent.sg