The Henley Passport Index released its latest report on Tuesday, October 9, which shows Japan in first place as the world's strongest passport. Singapore, which was previously tied for first place with Japan, has fallen into second place.
The latest passport ranking by Henley shows Japan in first place, with visa-free access to 190 countries, while Singapore has visa-free access to 189 countries. South Korea, Germany and France are in third place with 188 countries they can visit, visa-free.
Japan was bumped up to first place by Myanmar, 93rd on the list, which recently granted Japanese citizens visa-free access for up to 30 days starting from October 1.
Though Singapore passport holders already had the same 30-day visa-free period granted by Myanmar, they can still only visit 189 countries visa-free as compared to Japan's 190.
This infographic by the Henley Passport Index's "Compare My Passport" section shows some differences between the access of Singapore passports (left) and Japan passports (right).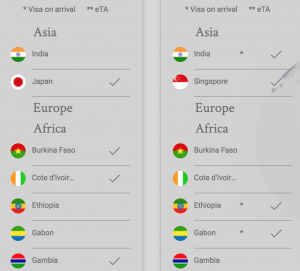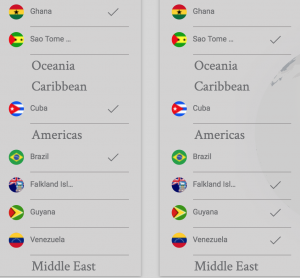 Differences in the level of access for certain countries between the Japan and Singapore passports include
1) India, which grants Japan passport holders visa-on-arrival access while Singapore passport holders are required to apply for e-Visas beforehand
2) São Tomé and Príncipe, which allows Japan visa-free access while Singapore has to apply for visas
3) Ethiopia, which gives Japanese passport holders easy visas-on-arrival, while Singaporeans have to apply for e-Visas
The Henley Passport Index uses a simple methodology to determine the passport rankings.
For each travel destination, if visas are not required for passport holders from a country or territory, a score of 1 is then created for that passport.
If passport holders are allowed to get visas-on-arrival, a visitor's permit, or an electronic travel authority (ETA) when entering the destination, a score of 1 is also applied.
But in territories or countries where visas are required, or where passport holders have to obtain a government-approved electronic visa (e-Visa) before departure, a score of 0 is assigned.
A score of 0 is also given if passport holders need pre-departure government approval for a visa on arrival.
The total score is taken to be the sum of all the territories with a score of 1.
Follow us on Social Media
Send in your scoops to news@theindependent.sg