Hong Kong – One teaching assistant in Hong Kong got his fair share of karma for trying to mix politics and school grades.
The Hong Kong protest consisting of some two million people taking a stand against a proposed and controversial extradition law has been making headlines since it occurred on June 16 (Sunday).
However, one Chinese teaching assistant in Hong Kong took a different route and threatened his students saying that he would fail those who joined the protest.
A certain Liu Wenbin who works at the Department of History at the Chinese University of Hong Kong (CUHK) as a teaching assistant made the following comment on LIHKG, an online forum similar to Reddit that is popular in Hong Kong.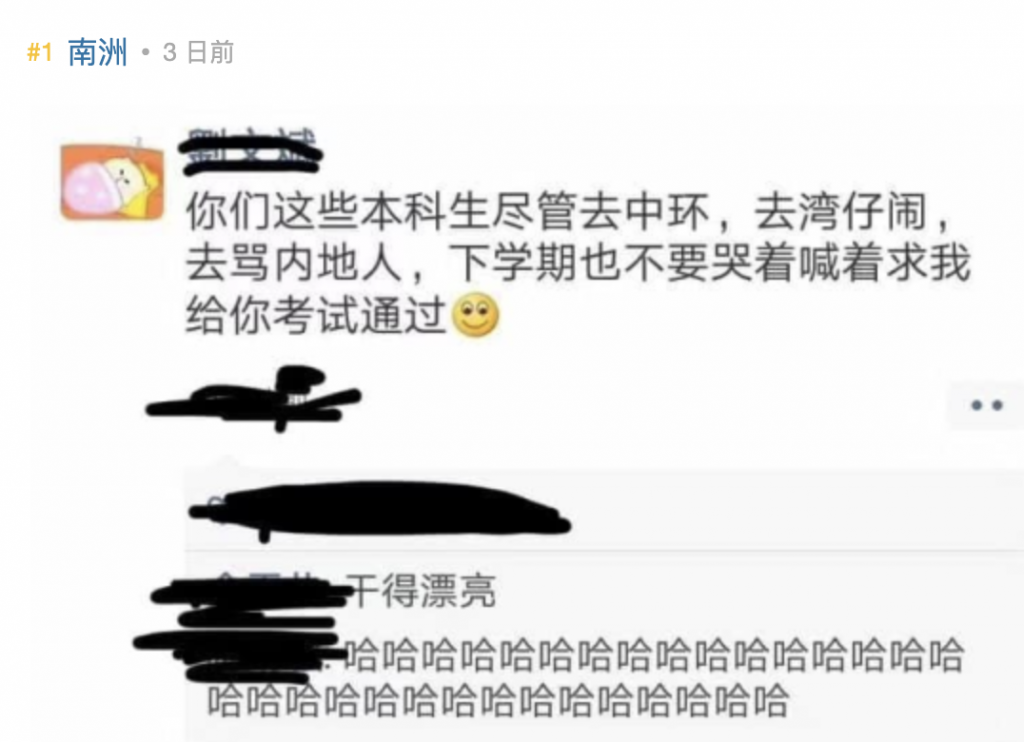 The comment, which was shared on WeChat and posted on the Facebook page of CUHK Secrets, drew the attention of student protestors.
The translation reads:
"All of you undergraduate students can go ahead and protest in Central and Wanchai, as well as criticising mainlanders. But don't come to me begging for a pass in your exams next semester."
With over 4,800 upvotes and 2,200 angry reactions on Facebook, the online community urged others to share the unprofessional comment of Liu Wenbin.
To the point that the Department of History at CUHK responded for the first time in six years.
The department clarified a few points and condemned Liu Wenbin's behaviour.
The translated statement reads:
The Department of History is deeply concerned at the WeChat comment made by Liu Wenbin, a graduate student of the Department, and is dealing with the incident seriously.
1) The Department of History has always advocated and pursued academic independence, autonomy, and professionalism. This has been the standard being upheld ever since.
2) The Department of History assesses the achievements of students and relies on the requirements and regulations of the curriculum. It has never been influenced by non-academic factors. It also opposes those who use their responsibility and power as teachers for other purposes, such as the intimidation of students.
3) The assessment of the results of each course of the department has always been the responsibility of the teacher (not the teaching assistant) and is subject for review by the department's examination committee. Students have the right to review their grades, and the university also has corresponding grade review procedures and mechanisms.
4) The department will meet with Liu Wenbin to further investigate and provide necessary penalties. The department has also decided that the student will not be assisting our teaching staff in the coming academic year.
5) The Department of History appeals to our teachers and students to uphold academic independence and autonomy.
"Be wary of what you post or comment online" is a lesson to be learned in this case. -/TISG
Read related: Protests in Hong Kong vs protests in Singapore
Read related: Hong Kong protests a rare defeat for Xi, say analystsFollow us on Social Media
Send in your scoops to news@theindependent.sg