Singapore – On May 31 (Friday), Singapore made another attempt to send its first citizen to space but failed due capsule complications. This was the country's third try.
Since 2013, Marvyn Lim Seng, via his GoSpace.sg project, has been trying to send the first Singaporean to space.
The founder of IN.Genius, Lim embarked on his third attempt into space from Alice Springs, Australia, this time sending himself.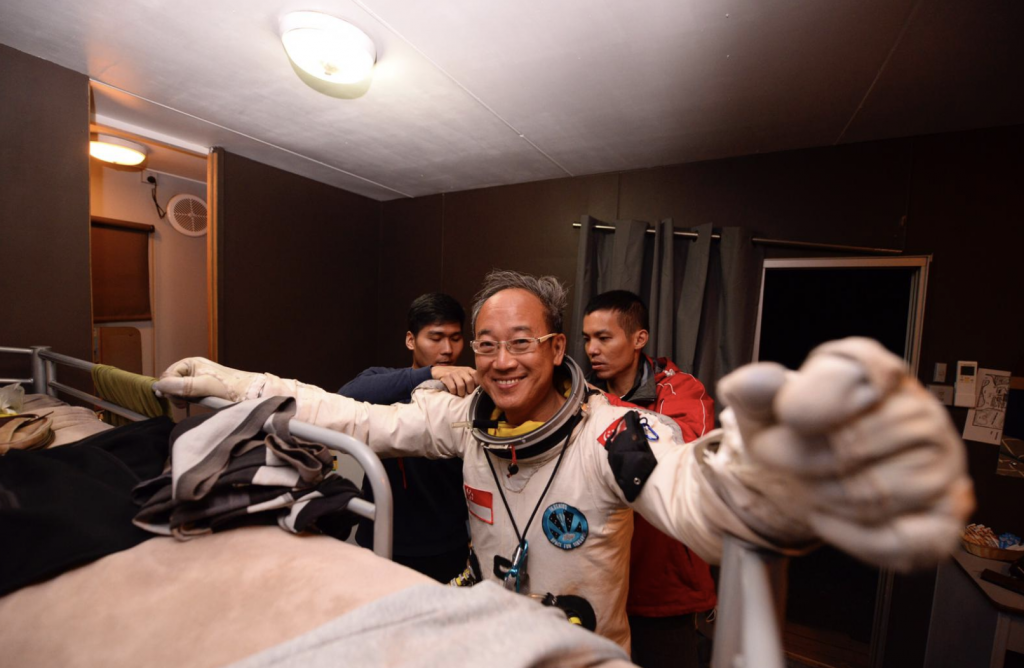 Using the Quantum 1, Singapore's first space capsule, they planned to cross the Armstrong line located 20km above sea level, using the same high-altitude stratospheric balloons used by NASA and Russia for their space missions.
However, the capsule experienced some problems during take-off.
The strato-balloon made ground impact at launch which compromised the safety of the capsule, and at 19 minutes during ascent, reaching over 24,000 feet (7.31 km), the mission had to be aborted.
The capsule was losing gas needed for Lim's survival during the mission.
Lim descended and landed safely 25 km northwest from the launch point.
Regardless of the outcome, Lim is "tremendously pleased" with the team. Their mission to send a Singaporean to space pushes on.
"We're sorry that we didn't manage to get the first Singaporean into space for our country. However, I am tremendously pleased with the team for exercising independent leadership. Ultimately, the attempt is more significant than the outcome. Our journey continues," he said.
Past missions
In 2015, in time for Singapore's SG50 celebrations, GoSpace.sg made their first attempt but experienced delays due to a missing component that couldn't be acquired easily as it was a controlled military grade item.
Three years later, the launch was postponed due to unsafe weather conditions, with winds reaching 245 km/hour along the flight path.
Safety is the utmost priority of the project.
"As professionals in this space, we must get everything technically ready and operationally we have to wait for the right window. We must not be governed by the clock and must always be focused on flight safety," GoSpace.sg.
According to a Facebook post by GoSpace.sg, Lim is more determined to succeed on their mission.
"After the launch today, Mr. Lim has set his sights to reach further up into Space," said the post.
"We're talking about uncharted territory here. As you may know, Space is a vast area and there are a lot of opportunities for scientific and technological discoveries, not just about Satellites. We're currently discussing and testing out space laser communications and other related ideas with like-minded companies."
Vision and courage are needed for a goal such as this, noted Lim. "The success or further development of these projects will pave the way for new technologies. We need the vision to see, and the courage to do," he said.
There has been no word regarding the date of the next launch.-/TISG
Follow us on Social Media
Send in your scoops to news@theindependent.sg