Someone sharp-eyed from the Facebook page "FAS – Failing At Soccer" found a job opening in the the print edition of The Straits Times classifieds section, took a photo, and posted it. It promptly went viral.
The ad read, "HELPERS TO CHASE AWAY birds at Cafe in Tanah Merah Club. 8 am-8 pm, Thu 11am-7pm. $1.7K – $1.9K. 8612 6133"
It seems like someone was ready to pay good money for people to chase birds away.
The ad was posted on October 16 and 17, and the photo in FAS' account has been shared more than 2,500 times.
Most likely the venue for the job is Tanah Merah Country Club (TMCC), with several restaurants in the vicinity, including Garden Golfer's Terrace and the Poolside Cafeteria. If patrons in these open-air restaurants are often bothered by birds flying overhead and even threatening to steal their food, then it's possible that shooing the birds away could be a full-time job for several people, especially during mealtimes.
However, when the number was called with inquiring about the details of the job, nobody picked up, giving rise to the speculation that perhaps the whole advertisement was a hoax after all. Phone calls to the Country Club also went unanswered.
Which makes us wonder who paid for the advertisement in The Straits Times. According to their going rates, the ad cost more than fifty dollars.
We're now left wondering if it could be a code for something.
Netizens had a field day, enjoying the absurdity of the advertisement.
One commenter offered her cat for the job.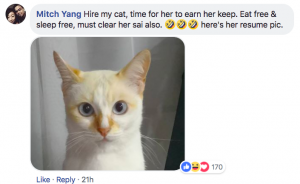 Another commenter wondered what the impact of having "Bird Chaser" on one's resume would be

More than one netizen wondered if the job came with the right uniform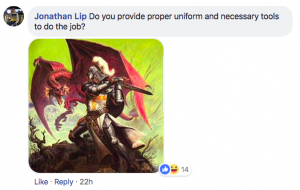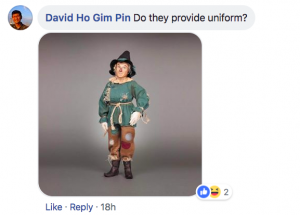 Others were surprised that people were still reading classified ads in print

Follow us on Social Media
Send in your scoops to news@theindependent.sg