Singapore – Back on November 26, 2016, Jonathan Wham, 39, who is an advocate for labour, human and migrant worker's rights, held a public discussion that included a Skype call from democracy campaigner Joshua Wong. The event was titled Civil Disobedience and Social Movements and was held at Sin Ming Lane's The AGORA.
On Thursday, January 3, he was charged guilty for violating public order and illegally holding a public assembly without a police permit; nor did he sign a police statement.
According to the Singapore Police Force, Wham organised an indoor public assembly that featured a foreign speaker, an event that needed a police permit. The SPF has informed Wham about the requirements but still proceeded with the assembly without a permit.
Joshua Wong, who is known as the face of the Umbrella Movement pro-democracy protests in Hong Kong back in 2014, made a Skype call during the event. He and activists Kirsten Han and Seelan Palay talked about civil disobedience and democracy. Various equipment from the discussion was confiscated during the police investigation.
District judge Kessler Soh Boon Leng said that his verdict on Thursday was based on having proven the charges "beyond reasonable doubt" with the sentence being released on January 23 at 2:30 pm.
Under Section 16(1)(a) of the Public Order Act, Chapter 257A, someone who is convicted of organising a public assembly without a police permit can be fined up to S$5,000. The fine for repeat offenders is doubled, sentenced to 6 months of jail time or both.
Wham was quick to engage the public through a Facebook post regarding his state court hearing and comments on how his new year is commencing.
https://www.facebook.com/jolovan.wham/posts/10157004485029810
On January 4, Wham also made a detailed post on the findings of his conviction. He mentions that his event "was held indoors and had approximately 50 audience members; it did not cause any disturbance." He goes on to say that the prosecutor was not able to prove that any public disturbance was actually made.
As for the police statement which he did not sign, he sees it to be "procedurally unjust" that the accused is not given a copy. Read the post below:
https://www.facebook.com/jolovan.wham/posts/10157010126754810
Many are on his side wishing him the best of luck and urging him to make an appeal.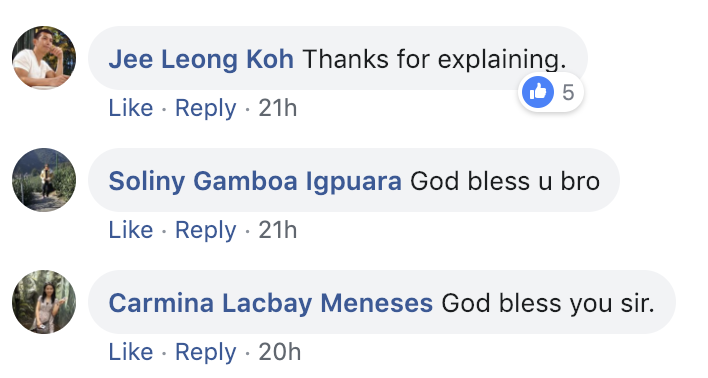 Follow us on Social Media
Send in your scoops to news@theindependent.sg