The number of people implicated in the $40m SkillsFuture fraud has increased, as eight more members of the syndicate have been charged, while some $20M is still unaccounted for.
This is the largest fraud committed against a public institution in Singapore to date.
SkillsFuture Singapore (SSG) is a government agency that gives out grants and funding to Singaporeans for lifelong training needed for jobs in the future. This is one of the strategies that the government had come up with to help employees upgrade themselves as the economy grows.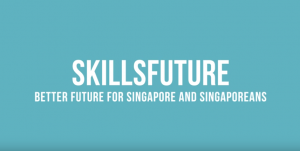 Photo: Screengrab from YouTube
It was in 2017 when the crime came into light after the SSG detected anomalies in the claims made. There were five people on the syndicate list: the mastermind Ng Cheng Kwee, 42, wife Lee Lai Leng, 40, Lee's brother Lee Chi Wai, 32, the Lee siblings' mother Tan Yoon Nooi, 60, and Ng's friend David Lim Wee Hong, 40.
According to SSG, "Preliminary police investigation reveals that the criminal syndicate behind these fraudulent claims operated an organised network that utilised nine business entities, comprising employer companies and training providers, to submit the fraudulent claims."
In order to submit fraudulent claims, the group operated a network that utilized nine business entities, which include CKL LLP, YK Design Firm, and KY and Lin Firm.
There were more than 8,000 course fee subsidy claims to SSG under these names, made via SSG's online portal, SkillsConnect, using the SingPass credentials of various people.
Photo: Screengrab from YouTube
Submissions were based on the courses provided by the three training providers to about 25,000 employees of the six business entities.
SSG outlined the offences, which include "engaging in a conspiracy to submit forged documents to fraudulently obtain training subsidies from SSG, and to conceal the benefits from such criminal conduct".
Yesterday, the High Court denied for the bail filed for the fourth time by Lee Lai Leng, pleading that she needed to attend to her three children and that she wanted to seek medical help for depression, and asserted that it would be difficult to give instructions to her lawyers from prison.
The prosecutors argued that Lee played a "pre-eminent role" in the syndicate. She was an alleged mastermind of the syndicate together with her husband, Ng Cheng Kwee, among the five perpetrators.
She filed bail three times before the district court but was not granted.
Lee's lawyer Mr Bachoo Mohan Singh argued that her remand was "oppressive", given that other suspects, including some who had fled to China and withdrawn huge sums, have been granted bail.
But Deputy Public Prosecutor Jordon Li maintained that Lee should not be granted bail, given her "integral role" in the entire scam.
DPP Li also added that there was a real risk that Lee could further dissipate the proceeds and at risk of running away given with the lengthy prison term she faces if she was granted bail.
With the $39.9 million that was disbursed to the bank accounts of the nine companies, the Commercial Affairs Department (CAD) has seized and frozen assets of about $18.5 million. This includes the $6.7 million, gold and about $11.1 million frozen in the bank accounts of companies and individuals that were used to receive criminal proceeds.
Lee has not been cooperative with CAD in divulging information that would help in the recovery of funds but instead; she gave false information that may jeopardize the whole investigation.
She was also pressed with four cheating charges for a separate scam aside from the 30 charges involving SkillsFuture fraud. The prosecution said that with these, Lee would face a heavier penalty.
Because of the scam that hit their agency as well as the government, SSG vowed: " to take a serious view of any individual, training provider or organisation that abuses its funding schemes, and will not hesitate to take action against those who contravene its funding rules and guidelines."
Follow us on Social Media
Send in your scoops to news@theindependent.sg