You don't have to be an extrovert to want to get out there and see the world. But what others might consider to be great ideas for vacationing – like non-stop sightseeing, hardcore partying or crowded music festivals –  might not be what tickles your personal fancy. Discover three excellent tips to design and make your travels exactly how you want them to be and five stunning destinations for those who want to travel in peace.
Travel is for everyone. Extroverts are not the only ones who want to see the world – introverts just want to see and do other things.
Travel should be a very personal matter, and everyone travels differently. We are all familiar with the good old extrovert-introvert comparison, and while you cannot put anyone in a box, we each have our own personal attributes and preferences when it comes to how social or outgoing we want to be, and how we would rather use our time while travelling.
Introverts usually prefer to engage in quieter or more relaxed activities and need more personal time to relax after being out and about. A quiet day on the beach reading or listening to music might be more appealing than a day at the amusement park or partying the night away.
It's important to take your personality into consideration when making travel plans, especially if you are travelling with someone else who is an extrovert. It's all about making sure you still do your own thing.
Below are five tips that can make your travels loads more fun (for the introvert in you).
1. For solo travellers, make a plan that will give you the personal time you need while still having some form of connection with others
Most introverts do share similar traits and enjoy a lot of personal alone time, but everyone is still different, and the rules are not all-encompassing. In this light, not all introverts will want to embark on solo travels.
In fact, solo travels with its endless possibilities of meeting people and making new friends sometimes suit extroverts more.
At the same time, travelling alone can give you personal space and the quiet that you need while still being surrounded by the new and the exciting.
"I really love the untethered, own-my-time feeling of travelling alone," said Sophia Dembling, who has written books on introversion including The Introvert's Way: Living A Quiet Life In A Noisy World. "You learn little tricks to feel more comfortable, like eating early before restaurants fill with couples and groups, or eating at the bar, which can be convivial."
It is all about being comfortable and aligning activities to your personal needs. For example, check out small group tours (for convenience, if you don't want to plan and do everything yourself) where you can be a part of things but still "travel alone" in a way.
Joining classes or workshops to learn new skills while on travels, such as cooking or the arts, are good ideas as well. In those situations, you are surrounded by others, but the activity is still a personal experience.
2. Location, location, location
It's all about location. Where you go and of course what you do determines the vibe of your travels. Introverts need to be strategic when choosing a travel destination.
For example, Ibiza, a world-renowned party destination off the coast of Spain in the Mediterranean Sea, might not be as appealing to the introvert as the volcanic Galapagos islands in Ecuador, which is home to some of the most unusual species of wildlife, including giant tortoises, marine iguanas, blue-footed boobies, and the world's only equatorial penguin.
As with anything, we cannot make sweeping generalizations. Within the "loose categories" of introvert and extrovert are a myriad of personalities and preferences.
"I don't think there is an ideal type of destination. Introverts are all kinds of people with all kinds of interests. I love cities, but I also love being in the middle of nowhere," Dembling said.
The thing that most introverts agree on is that opportunities to "recharge" alone after being around people and activities that allow for solitude even while being surrounded by others are a must.
Introverts, check out some of these stunning locations you might enjoy –
Iceland – climb a glacier and witness the jaw-dropping, awe-inspiring northern lights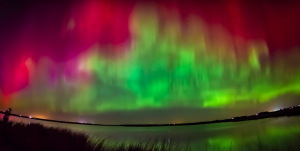 Myanmar – go off-the-beaten track and witness gorgeous temples, pristine beaches and hike hidden waterfalls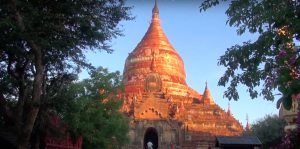 French Pyrenees – cycle dramatic roads in the mountains, with only mist and sheep for company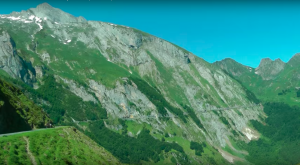 Australian Outback – enjoy seeing (but keep a good distance from) the unparalleled wildlife and get lost in its rugged landscape and wild nature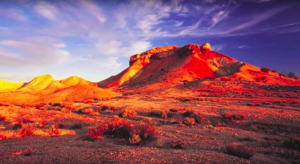 Grenada – snorkel in the underwater sculpture park on the "Island of Spice" in the Caribbean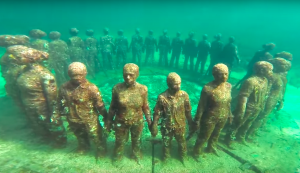 3. If travelling with others, make plan that involves everyone and have alone time
For introverts travelling with others, such as with a significant other, it is important to have alone time where you can "do your thing".
If you are travelling with an extroverted partner, for example, it is best to discuss plans ahead of time so both parties get what they want out of the trip.
In situations like that, splitting up (even for just a little bit) is a great solution.
"If one of you loves to sit in cafes and wander the streets of a new city, and the other prefers to visit as many sites and meet as many locals as possible, there's nothing written in stone that says you must do these things together at all times. You can agree to spend mornings or afternoons apart, for example, and reconvene for a great dinner," Cain said.
Couples can also look for activities or combine things to do that both introverts and extroverts can enjoy together. As an example, why not go out for a drink and sit somewhere al fresco, perhaps even under the stars? Mixing being out for the night with gorgeous nature views might be something that both introverts and extroverts can enjoy.
It is also important to make sure that the days (and nights) are filled with things that both parties can enjoy. Activities can be staggered, and introverts and extroverts can take things in turns. That's why planning your travels ahead is a must.
Travelling is truly for everyone. From wild parties to remote mountain hiking, from music festivals to splendid sunsets on quiet beaches, there is something out there for each of us. Make your travels personal! Follow us on Social Media
Send in your scoops to news@theindependent.sg