On Thursday last week, Singapore Immigration introduced electronic arrival cards, which are now on a three month trial run. These are designed to take the place of traditional paper cards for embarkation and disembarkation upon arrival in the country.
While some Malaysians, among the most frequent visitors to the country, find the new system to be a bonus to the environment, and more importantly, serve to streamline the process and make it quicker, others are not too keen on this development.
Older passengers, those inclined to be less net-savvy, are particularly prone to find the innovation troublesome. Concerning the older customers of taxi driver Jefri Abdullah, he says, "Most of my passengers are senior citizens. They are not used to new technology." He also said that they are still using the white paper cards.
Younger citizens look forward to reduced traffic at immigration checkpoints, which will allow them to go through faster. "I think it will help reduce traffic at checkpoints, especially the ones it shares with Malaysia," says Aqilah Khairrah Abd Khalid, a Malaysian national working in Singapore.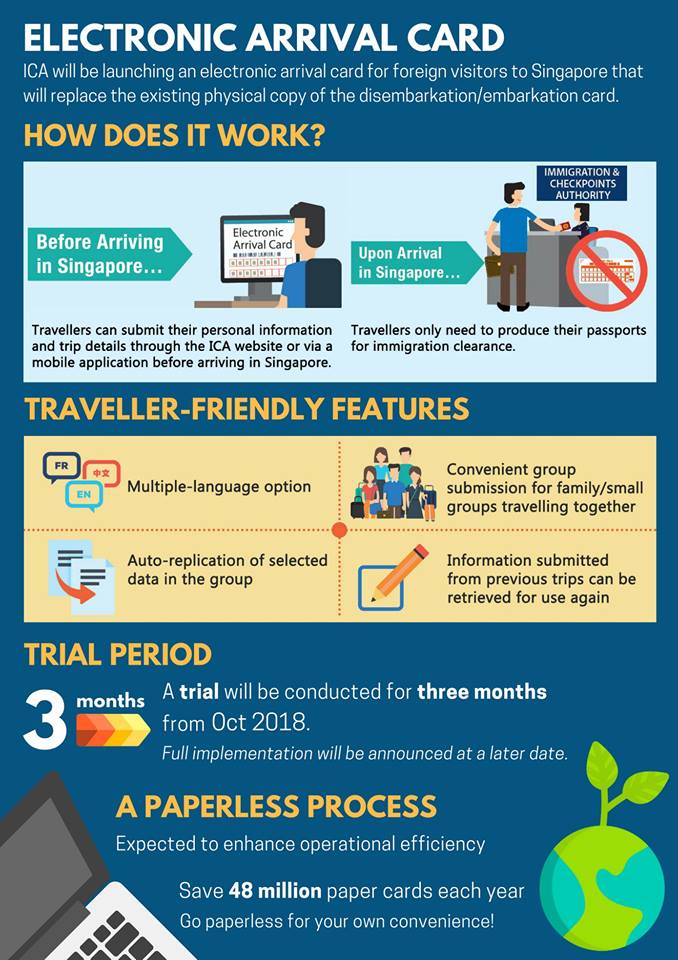 For 23-year-old Doris Lim, "It will be a step forward for those who are Internet savvy and want everything done fast." Ms. Lim is a special needs trainer and a frequent visitor to the Lion City.
The trial run is being held at the Woodlands and Tuas checkpoints, Changi Airport and the four cruise/ferry terminals by the Singapore Immigration and Checkpoints Authority (ICA).
The new e-card allows visitors to Singapore to give details about the details of their trip as well as personal data on the ICA app or website before they arrive at their destination. The ICA's immigration system then processes their electronic arrival cards ahead of time, therefore requiring visitors to only show their passports get clearance at immigration desks.
P. Sivakumar, the president of the Johor Indian Business Association, expressed hopes that the two countries would work well together in implementing the e-card system, so that "information on the new system can reach Mal­aysians who travel frequently to Singapore," he says, ensuring smooth transitions for them.
Other officials are hoping that the trial run would be longer than 3 months so that travelers from Malaysia would be fully familiarized with what to do.
.
Follow us on Social Media
Send in your scoops to news@theindependent.sg