39-year-old Li Xueying, a veteran Straits Times (ST) journalist who served as the paper's political editor, was reportedly reassigned after government officials expressed unhappiness over the paper's political coverage.
Citing two current employees and one former employee from the national broadsheet, Yahoo Singapore reported that Li was reassigned to the Enterprise desk earlier in August after government officials expressed discontentment over certain political stories.
The stories that the officials disliked included interviews with the 4G leaders, such as one article entitled "A PM without a degree? Possible, says Ong Ye Kung" that was published on 6 May 2018, according to Yahoo's anonymous sources.
One source told Yahoo that Li and other political reporters "were told that the transfer was undertaken both in her interest as well as that of the paper."
Li's LinkedIn profile indeed shows that she was moved to the Enterprise desk from the political news team, this August: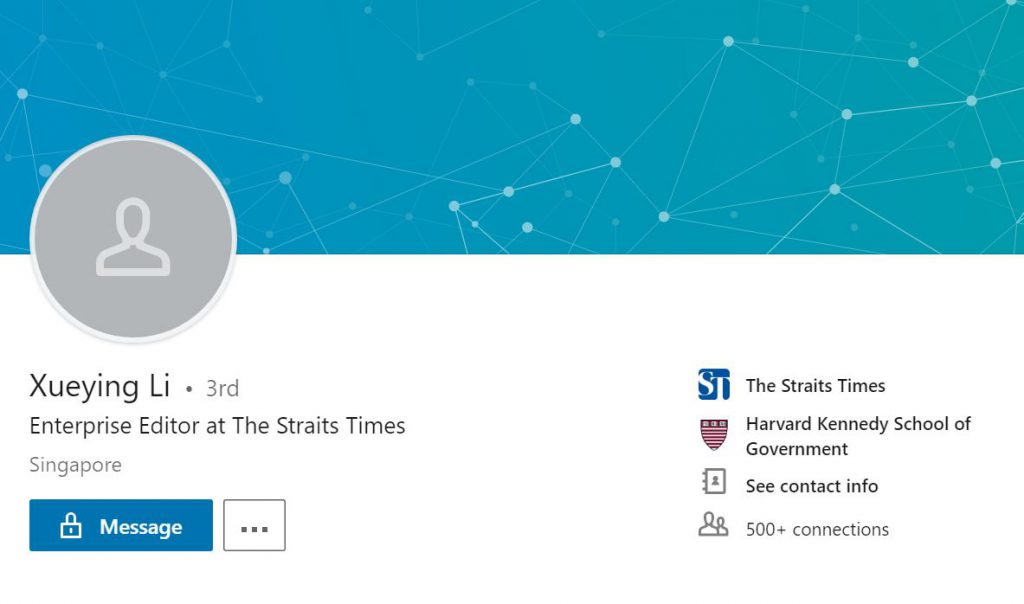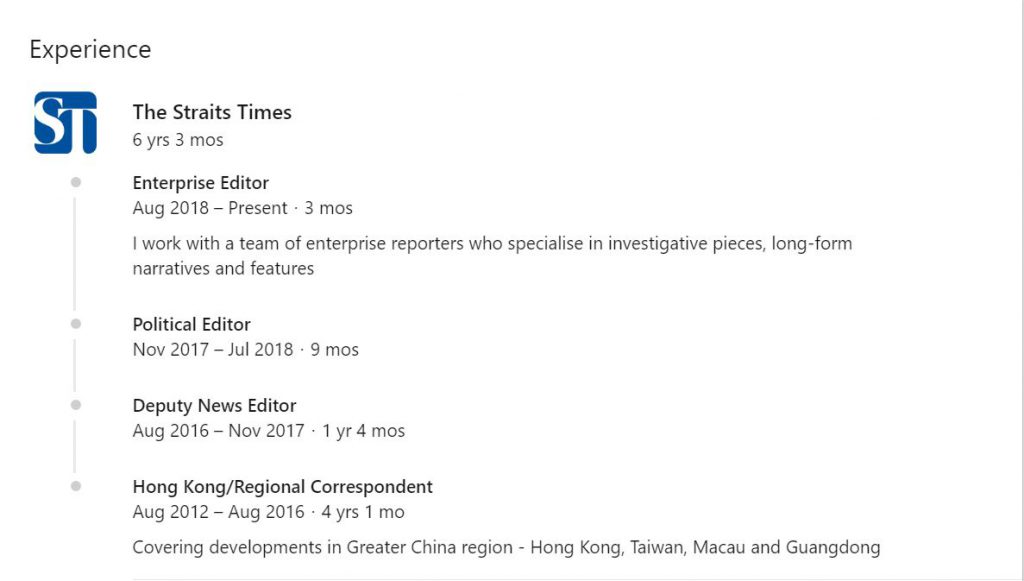 Following the conspicuous reassignments earlier this year, ST chief editor Warren Fernandez convened a Singapore desk that is headed by journalist Sumiko Tan.
According to an internal email dated 20 July shared by Yahoo's sources, the new desk was set up to "allow for closer collaboration across beats, desks and platforms."
In another internal email, dated 29 July, ST staff were informed that veteran associate Paul Jacob has been appointed as deputy news editor (politics) and will oversee the broadsheet's political and foreign news stories. Yahoo noted that "a political editor has not been appointed.'
Fernandez pointed to the formation of the Singapore desk as the reason why Li was moved out of the political desk, when contacted by Yahoo for comment. He reportedly told the publication:
"The moves you refer to happened several months ago, when we set up our Singapore Desk, bringing together our local news, business and political teams, to work more closely together on content related to Singapore. Editors and reporters were deployed to play to their respective strengths and to get the best from the team."
Li, who joined ST 16 years ago in 2002 and took on the prime designation as political editor a year ago in Oct 2017, could not be reached for comment.
Earlier this month, it was reported that Mediacorp heavyweight reporter Bharati Jagdish was allegedly "forced to resign" after an article she published caused confusion for Deputy Prime Minister Teo Chee Hean:
https://theindependent.sg.sg/cna-heavyweight-reporter-allegedly-forced-to-resign-ministerial-salaries-confusion/Follow us on Social Media
Send in your scoops to news@theindependent.sg