Singaporeans, ready your passports and check out Lonely Planet's list of the 10 best cities to visit in 2019, which intriguingly includes off-the-beaten-track city Dakar in Senegal and China's most technologically innovative city, Shēnzhèn.
And there is no need to worry about visas – what you have in your hand is the world's second most powerful passport, which gives you access to 189 countries, visa-free. Singaporeans do not need a visa to visit seven out of the ten cities on the travel experts' list, can obtain an Electronic Travel Authority (ETA) for two of them, and can get a visa on arrival for one.
The revered travel guidebook publisher just released the juicy details on next year's rather eclectic mix of 10 "unmissable" cities.
The top 10 list is a diverse and curious one, a combination of well-known and lesser-known locations: cities that have been catching travelers' attentions with their attractions and events, easy-to-overlook towns that are out of the way but are incredibly worth the effort, and cities that are have been ravaged by natural disasters that deserve a little love and attention.
It is the 14th year in a row that Lonely Planet has gathered nominations for top 10 cities to visit from its travel-hungry staff and hundreds of contributors from around the world.
"We're keen on places offering great value, and above all else want to give the best guidance on why now is a great time to go to a particular place," said Tom Hall, Lonely Planet's editorial director.
Prepare to be mesmerised by the official video (wanderlust alert!):
Of the ten countries on the must-visit list, Singaporeans can travel to seven visa-free: Denmark, China, Serbia, Mexico, Senegal, Croatia and Morocco. Singapore passport holders can apply for ETAs to enter the the US (Miami and Seattle), and they can obtain a visa on arrival in Nepal. You can select your country's passport in this helpful portal by Henley Passport Index, which then shows you a list of the countries you can visit.
Visa worries addressed, Singaporeans can now pick which of these alluring cities catches their fancy before they plan their 2019 travels and pack their bags.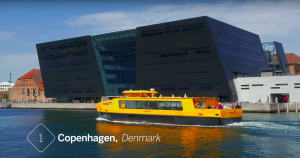 Copenhagen, Denmark, dubbed the "capital of cool", has an exhilarating street-food scene with groundbreaking Scandinavian menus. Satisfy your tastebuds at shipyard-turned-craft-market Reffen on Refshaleøen, drop down the ski slopes of Amager Bakke, and check out the latest art scene at The Danish Architecture Centre.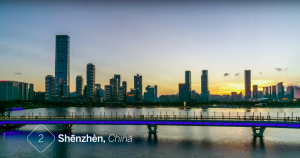 Shēnzhèn, the "Silicon Valley" of China, is China's most innovative city and a hub for techies and creatives. But that's not all it offers – surprisingly, a lively indie-music scene has bubbled up in the tech city. Former warehouses have been turned into an edgy arts district, and interesting little cafes and craft brewers have taken root and sprouted in this fascinating city in Asia.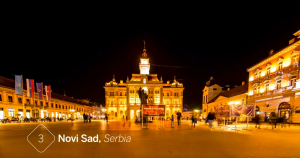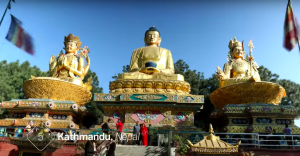 The colourful, old city of Kathmandu is all about reconstruction and rejuvenation after the destruction of the 2015 earthquake. Historic sites and magnificent monuments are being restored to their former glory, and Kathmandu, with its rich culture and maze-like alleyways, is more desirable now than it has been in decades.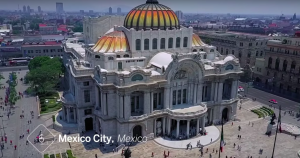 The capital city of Mexico, a centre for architectural design and artistic movements, was named the World Design Capital of 2018. You can see why in the gorgeous, pre-Hispanic buildings, the colonial cathedrals and in the more modern architectural wonders. Mexico City has fused centuries-old design with modernity, facilitating economic, social and cultural development.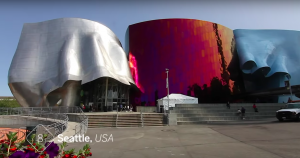 The city of Seattle in the United States is home to international brands like online retailer giant Amazon. A progressive city loaded with creative energy, Seattle is a hub for entrepreneurs and innovators. Denny Triangle neighbourhood is now a dense business district of sleek, modern office towers while the the emblematic Space Needle towers over the city.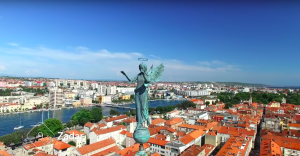 Formely war-ridden Zadar in Croatia, with its sweeping Adriatic views, has been reborn into a lively cosmopolitan city. On the Old Town's bright marble streets, there are ancient Roman ruins, modern museums, trattoria-style restaurants, cool bars and laidback cafes to be discovered. Zadar's creativity-inspiring waterfront promenade is also a must-see.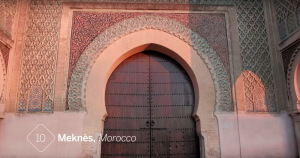 Meknès was once the capital of Morocco, under sultan Moulay Ismail in 1672. Though much less-visited than Morocco's other cities, the imperial city is encased by stone and marble fortifications, features huge subterranean food stores and a jaw-dropping gate that even eclipses the Blue Gate in Fez. The restoration of Ismail's elaborate mausoleum, which is in the heart of the city, is almost complete.
Follow us on Social Media
Send in your scoops to news@theindependent.sg