The Defense Minister of Singapore, Ng Eng Hen, has spoken definitively concerning celebrations in observation of National Day. First, he said that the Singapore Armed Forces (SAF) will only schedule these celebrations on August 9. And more pointedly, he said that foreign officials would only be invited as observers. He has received wholehearted support from commenters online.
Mr. Ng took to Facebook to make this  announcement on Thursday, September 6, 2018, writing, "Let there be no doubt that the SAF will organise National Day celebrations only on August 9th. And to make sure that we can do so every year as Singaporeans, and not as any other nationality, the SAF pledge is to protect Singapore's independence and sovereignty "with our lives".
Of course, foreign dignitaries can be invited to share the joy and pride during our National Day celebrations — but only as observers. Majulah Singapura!" 
This post from the Defense Minister comes on the heels of a controversial post on August 31 from historian Pingtjin Thum, who greeted his countrymen "happy unofficial independence day" on that day, which is actually the Malaysian independence day.
Dr. Thum had written, "Selamat Hari Merdeka to the people of the former Federation of Malaya! (and happy unofficial independence day to the people of Singapore!)"
MP Seah Kian Peng called out the historian for this, writing a Facebook post wherein he said that Dr. Thum "does not wish Singapore well," and drawing attention to the fact that the historian seemed to be declaring that Singapore is a part of Malaysia.
Dr. Thum and fellow activist Tan Wah Piow, author Sonny Liew, journalist Kirsten Han, and civil rights activist Jolovon Wham
met with the Prime Minister of Malaysia, Dr. Mohammad Mahathir the day before Dr. Thum's Selamat Hari Merdeka post, on August 30. The group of activists invited Dr. Mahathir to be a guest speaker for a conference on democracy next year.
They have received criticism also from criticised by Law and Home Affairs Minister K Shanmugam for their actions.
Three members of the group—Dr. Thum, Ms. Han and Mr. Wham wrote complaint letters to both the Prime Minister, Lee Hsien Loong, as secretary-general of the People's Action Party, as well as Charles Chong, the chairman of the Select Committee on Deliberate Online Falsehoods, asking PM Lee and Mr. Chong to look into the actions of Seah Kian Peng and K Shanmugam, saying that their "irresponsible actions" incited accusations of treason and that their lives are now under threat with people calling for their arrest, detention and even death.
Many netizens voiced their full-hearted support for the Defense Minister.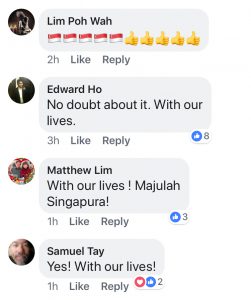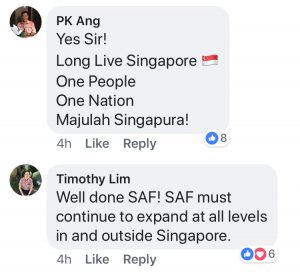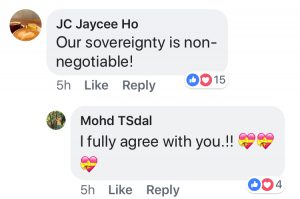 Follow us on Social Media
Send in your scoops to news@theindependent.sg