A 27-year-old man was sentenced to 25 and a half years in jail, 24 strokes of the cane, and fined S$12,000 for pleading guilty to charges of prostituting his wife, molesting his minor daughter, and sexually assaulting his 6-year-old daughter.
The wife married her husband in 2012, who said that she was already being beaten up even while they were dating.
The beatings continued throughout her pregnancy with death threats should she tell her family or the police.
The wife who worked as a receptionist and office assistant, barely made ends meet with her S$1,800 salary and meager allowance which her husband took from her.
The husband was jobless and refused to work, leeching off his wife.
They considered aborting their second child in 2015 when the woman lost her job since they could no longer afford milk and diapers for their child.
When she suggested that he find work, the husband instead forced her into prostitution, being familiar with how to do so as he frequently hired prostitutes online.
The woman refused but needed money and feared for her life. She was forced into prostituting herself to some 138 customers that she had met in Balestier hotel.
The husband took all the money she earned from prostitution.
He had also beaten her with a dumbbell on one occasion after she refused to participate in a threesome with one of the customers. He also filmed her doing depraved sexual acts to satisfy his fetishes.
As if these horrors were not enough, the "monster" of a man also lured his wife's 13-year-old niece and molested her in a hotel room and forced his own 6-year-old daughter to perform a heinous sexual act.
Psychiatrists diagnosed the man with anti-social personality disorder and described how he was "somewhat boastful of his sexual exploits." The man was remorseless and devoid of expression when his sentence was read.
Netizens are furious with what they deem as a light sentence for the man's crimes. Many demanded that he be executed or suffer the same torture he forced his victims to undergo.
There are others who blame the victimized wife for being complicit in her husband's crimes and being instrumental in the assault of her niece.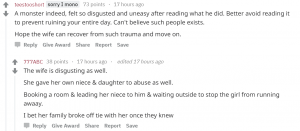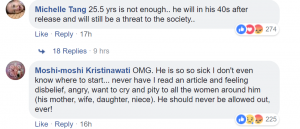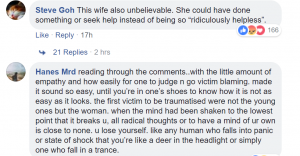 Follow us on Social Media
Send in your scoops to news@theindependent.sg