Kids these days know how to use the mobile and other digital devices, sometimes better than most adults but leaving them to these devices on their own comes with great risks and peril.
Last weekend, National Library and Kaspersky Labs organised a storytelling session for kids between the age of six and ten to educate them on being safe online.
Kaspersky Lab, a digital security firm based out of Moscow has embarked on a global initiative to educate young ones on being safe online.
Kaspersky Lab has also been working actively with primary schools in Singapore to provide education on cyber safety at an early stage. The company has conducted online safety programmes in various primary schools, including basic cyber safety hygiene practices when students engage online. This initiative is part of Kaspersky's ongoing efforts in educating the community on a holistic approach to cyber safety.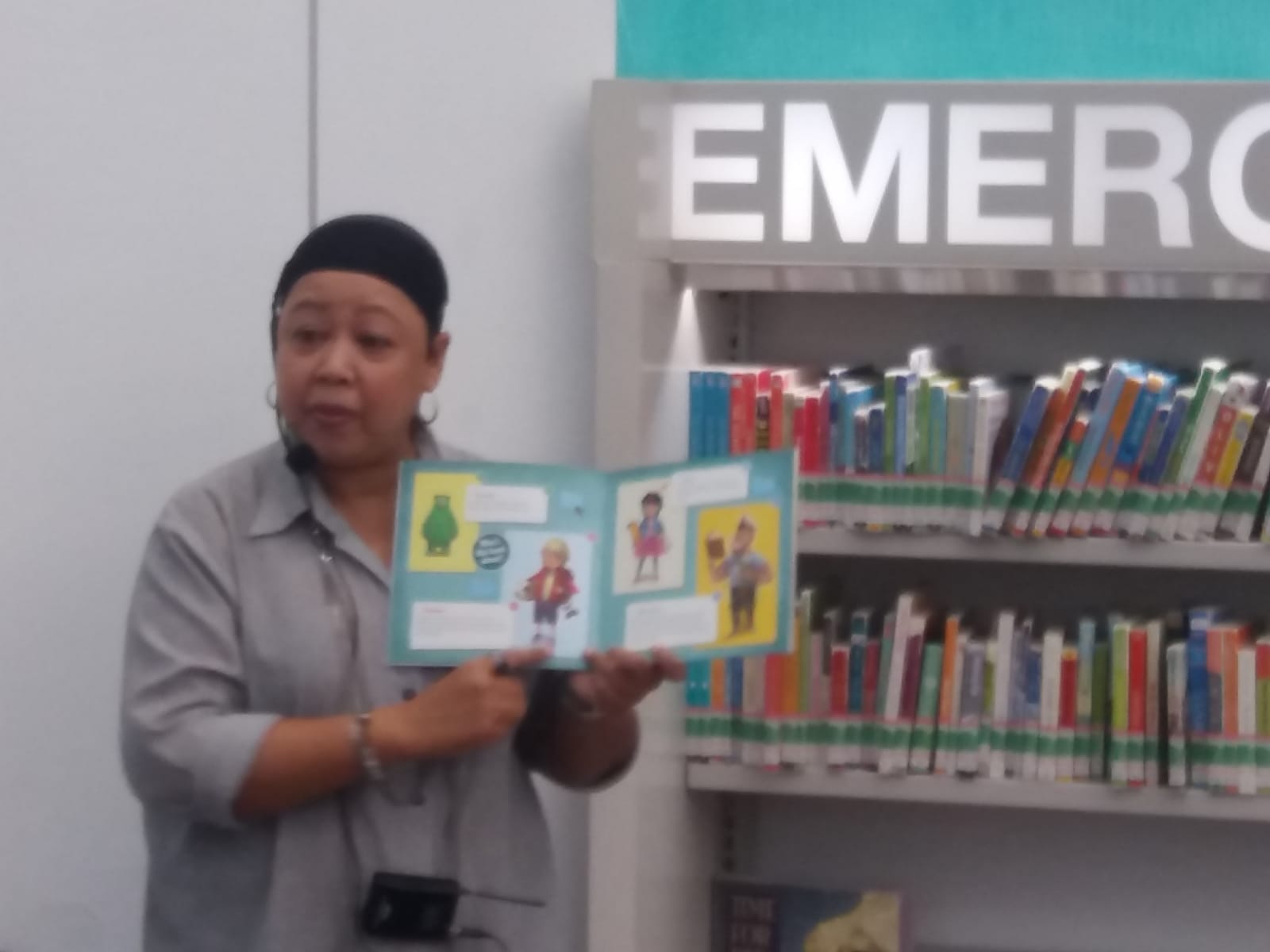 "Through the story, "Kasper, Sky and the Green Bear", I have learnt to not share my password with other people and also to tell my teacher immediately when someone bullies me" said Zhang Zi Xuan, a seven-year-old primary school student from Anchor Green Primary School.
Stephan Neumeier also advised "Parents should educate their children and raise their level of security awareness. They need to talk to them and help to ensure their children can surf the net safely. By presenting this information through engaging stories, we want to provide a platform where parents can also educate their young children to understand the threats online and how to be cyber safe. We are confident this can be supported through the use of our books."
The fictional story "Kasper, Sky and the Green Bear" brings young readers through the adventures of nine-year-old Kasper and his friend Sky, who frequently play games on the Internet. Along their journey, Kasper gets a green bear, Kuma, from his grandfather and the story progresses as they figure out why Kuma sometimes turns red when Kasper is online.
Kaspersky Lab will be donating "Kasper, Sky and the Green Bear" books to the National Library Board which will be made available across 23 libraries island wide.
How to keep your child safe online in 9 steps?
Luckily, navigating the online space is not as difficult as it once was. You can do the following to help your child from untoward advances on them.
Control the time your child spends on their device.
Limit the time your child can play games or use social networks.
Receive detailed reports on your child's online activity.
Monitor your child's activity on social networks.
Get information about your child's location and be notified when they leave the allowed area.
Control the installation of applications.
Get statistics on calls and messages (only available if your child uses an Android device).
Set access rules for websites and applications.
View information about the battery status of your child's device.
These functions are readily available on Kaspersky's Safe Kids.Follow us on Social Media
Send in your scoops to news@theindependent.sg