Taipei — A wise piece of advice is to take everything with a grain of salt instead of believing in everything people tell you. Chinese actress Ren Su Xi found that out for himself. The 33-year-old had a lot of reservations about working with Jerry Yan when she found out she was acting opposite him in the movie Tempting Hearts. Ren shared during the movie's premiere that "many" people had told her that Yan was "very difficult to work with and hard to manage", and that she should be "careful with her words" lest she offends him.
Because of that, Ren admitted that she had a bad impression of her co-star. However, when they started work, things changed and Ren quickly realised that the rumours were untrue, reported 8days.sg.
"He's an innocent and sincere person who's very much like a child," gushed Ren. "He's very well-mannered and warm-hearted, and we became friends very quickly. It's a blessing to have befriended such an amazing person."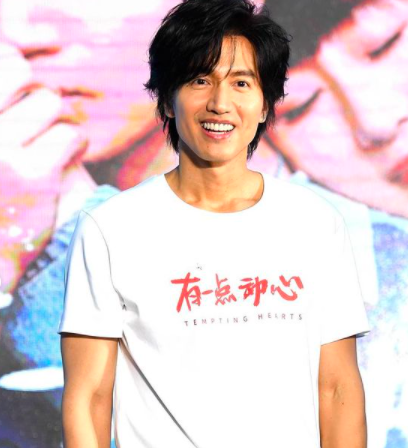 It is a good thing that all that's been cleared up. However, one does wonder what Yan has to say about those people who have been talking ill of him.
Born on January 1, 1977, Liao Yangzhen, more popularly known as Jerry Yan is a Taiwanese actor, model and singer. He is well known for his lead role as Dao Ming Si in the Taiwanese dramas Meteor Garden and Meteor Garden II, an adaptation of a Japanese shōjō manga. He is also a former member of the boy band group F4. Jerry Yan was born Liao Yangzhen in Taoyuan, Taiwan. He is of Atayal and Hakka descent.
Yan became a model in 2000, after winning the 1998 TVBS Modelling Competition and Men's UNO modelling competition. He began filming advertisements and starring in music videos. In 2000, Jerry began his acting career. He first appeared in a supporting role in Spicy Teacher.
With his role as Dao Ming Si in the highly popular Taiwanese drama Meteor Garden and its sequel Meteor Garden II, Jerry shot to fame and became popular across Asia. At the conclusion of the series, Jerry along with the other cast members of Meteor Garden — Vic Chou, Vanness Wu and Ken Chu — continued to perform together and released three studio albums as the boy band F4./TISGFollow us on Social Media
Send in your scoops to news@theindependent.sg