Mt. Everest has always been on every mountaineer's must-conquer lists. It's jaw-dropping and inspiring, and not just for the usual reasons. Malaysian entrepreneur and environmentalist Zuraina Zaharin used the world's tallest mountain (and the mound of poop she encountered on it!) as inspiration for her business—a fully-sustainable toilet called the EcoLoo.
A joint effort with Swedish entrepreneur Imad Agi, the
EcoLoo
is a waterless toilet system that turns human waste into fertiliser. It is ideal for organic farming, being completely free of harmful germs that can lead to disease.
The poop problem
Zaharin, an avid adventurer and mountaineer, travelled to the Himalayas to face the imposing Mt. Everest in the early 2000s.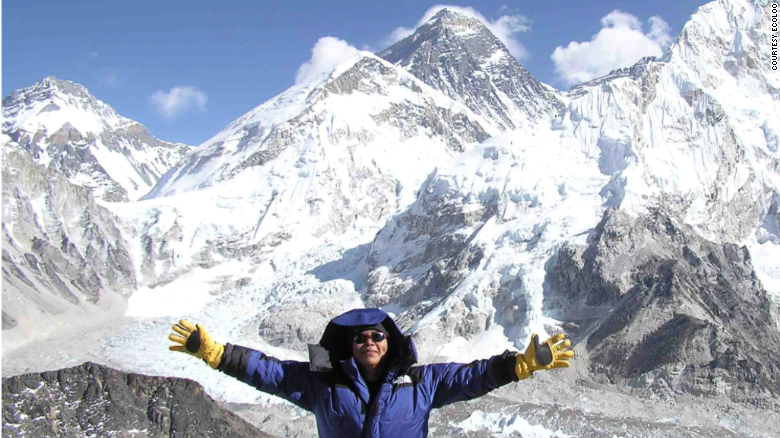 There was one problem threatening to mar her experience—where to poop? That was the question, one which many a mountaineer is familiar with.
"I was facing this problem: the toilet," she explains. "It's easy for men to do their business; they can just do it anywhere. But not for the ladies. We have to wait until we find some nice spot. Even then, I can't do it. I just have to find the toilet."
When Zaharin saw the toilet facilities provided on the mountain, she was distressed. What she came face to face with was literally "a mountain of poop".
"The last toilet at Everest base camp is a pit latrine," Zaharin said. "The smell, God knows… it's so stinky."
The Everest poop and waste problem is not a new one. With most people heading for the highest mountain in the world, the issue of human and plastic waste left on the mountain is a towering one.
In 2018, a local NGO tasked with the job of cleaning Everest base camp up removed 
28,000 pounds
 of human waste during the climbing season. The astronomical amount of waste was then dumped in open pits, where it is at risk of infiltrating the water supply system.
The World Health Organization (WHO) reports that unsafely managed sanitation is extremely dangerous and can bring about a multitude of diseases. According to their data, WHO said that 
4.5 billion people
 currently live in unsanitary situations.
The United Nations (UN) has noted that even flushing toilets can be a problem, potentially "increasing water stresses" in countries that do not have enough water supply.
The world uses 
141 billion litres
 of fresh water every single day just to flush toilets. For perspective, that is six times the daily water consumption of the population of Africa.
"Water stress is the biggest crisis no on is talking about," said Andrew Steer, the head of the World Resources Institute.
Inadequate sanitation has caused big problems all over the world, worst of all an estimated 
432,000 deaths
 every year, according to the UN.
The sustainable solution
Zaharin was forever changed by her Everest poop encounter.
In 2012, she attended a business forum in 2012 where a Swedish man, Imad Agi, was speaking about an idea for a sustainable toilet.
Agi, an entrepreneur and environmentalist like Zaharin, was looking for investors willing to put money into creating a fully-sustainable toilet, specifically for locations with low water supply and poor sanitation.
It was a match made, if not in heaven, then on the highest place on earth. Agi and Zaharin went into business, co-founding the EcoLoo, a completely waterless toilet system that takes the human waste and makes it into safe and organic, ready-to-use fertiliser.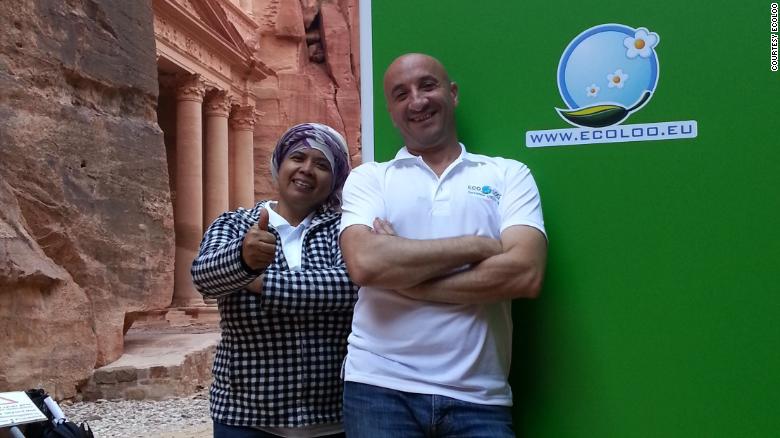 The hardworking and passionate duo put their heads together, refining the toilet and taking it to market.
EcoLoo's claims are big—they say that their sustainable toilet uses less energy-intensive than a regular toilet (because there's no waste water to separate and process), and apparently, doesn't smell at all, thanks to bacterial processes that keep bad odours from growing in the tank.
The cost
The
EcoLoo
is priced anywhere from US$800 (S$1088). The microbe solution costs only US$60 (S$82) for a year's supply and only needs to be topped up once a month.
The sustainable invention is not claiming to be the only waterless toilet around. Versions of it have been around for years—toilets that incinerate, freeze or compost human waste.
But Zaharin and Agi believe the EcoLoo's low-energy appeal will take it far. It has already been given many awards and has sold over 2,000 units in 21 countries.
One of the most notable sites for the EcoLoo is the UNESCO World Heritage site in Petra, Jordan. Installed in 2016, the units apparently produced fertiliser that was later used in plant nurseries.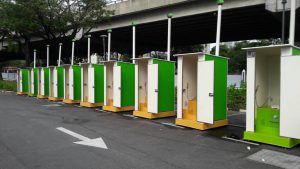 Other uses for the EcoLoo
The EcoLoo is not just about providing people with a sanitary toilet that can turn waste into fertiliser. Zaharin noted that it could also play a big part in disaster relief efforts, where good sanitation is important for stopping the spread of disease.
Besides serving rural communities, the company has also branched out to designing luxury models and smaller units for transport and island holiday resorts.
But Zaharin has not forgotten about where the idea all began—at Mt. Everest. It is one of her goals to install an EcoLoo (or two!) at the base camp of the world's tallest mountain. An earthquake in Nepal foiled her first efforts to get the EcoLoo up there in 2015. But Zaharin isn't phased.
"Being an adventurer, I would never give up," she says.
/TISG
Send in your scoops to news@theindependent.sg