Singapore – A certain picture posted by Today showing influencer Soh Peishi allegedly laughing during the wake of Aloysius Pang elicited a lot of flak from the online community. It got so bad that the influencer herself, her brother and Pang's girlfriend Jayley Woo had to apologise and send clarifications on the photo.
The photo in question: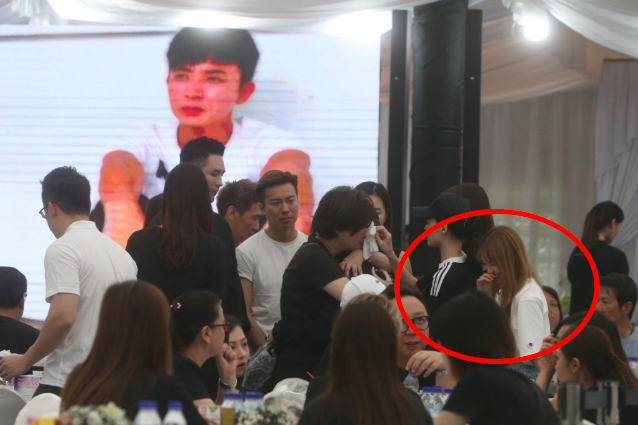 Because of the photo, there were people too quick to assume and air out their judgements thus causing an online frenzy about "proper etiquette during a wake" and the full-blown drama arising from a non-issue.
Some of the quick-to-assume comments included netizens saying that the wake was not a joke and it wasn't funny or that Ms. Soh has never attended a wake, therefore, didn't know how to act properly or even others going as far as questioning her upbringing.




Fortunately, the influencer still had the grace and time to respond to the bashers and clarified what was happening in the photo. She was sweet enough to even apologise. In an Instagram story, she wrote: Someone sent me an article giving a completely wrong impression of me. I was seemingly laughing in the picture of a private issue between my friends and I. We were talking about something else seconds before someone appeared crying and gave my friend a hug. I meant no intention to appear as if I am humiliating anyone. I was there to pay respect to a friend I idolize and respect a lot. I was there to show love to my friends who are in need of company and care. There were laughters from sharing happy memories, there were tears from the pain of losing someone special to all of us. I am sorry the picture turned out looking like something else that is completely not. I should have taken notice of the impression I give on a sensitive occasion."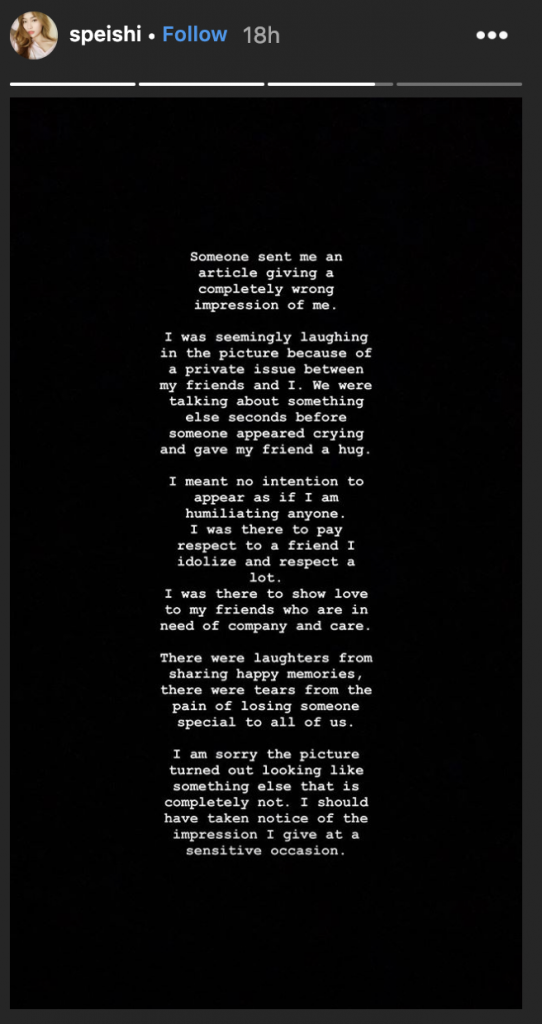 She really did not have to apologise but she just proved her proper upbringing by being the better person.
Her brother, under the Facebook account Clinton Lonsie, also commented on the matter. See his comment below: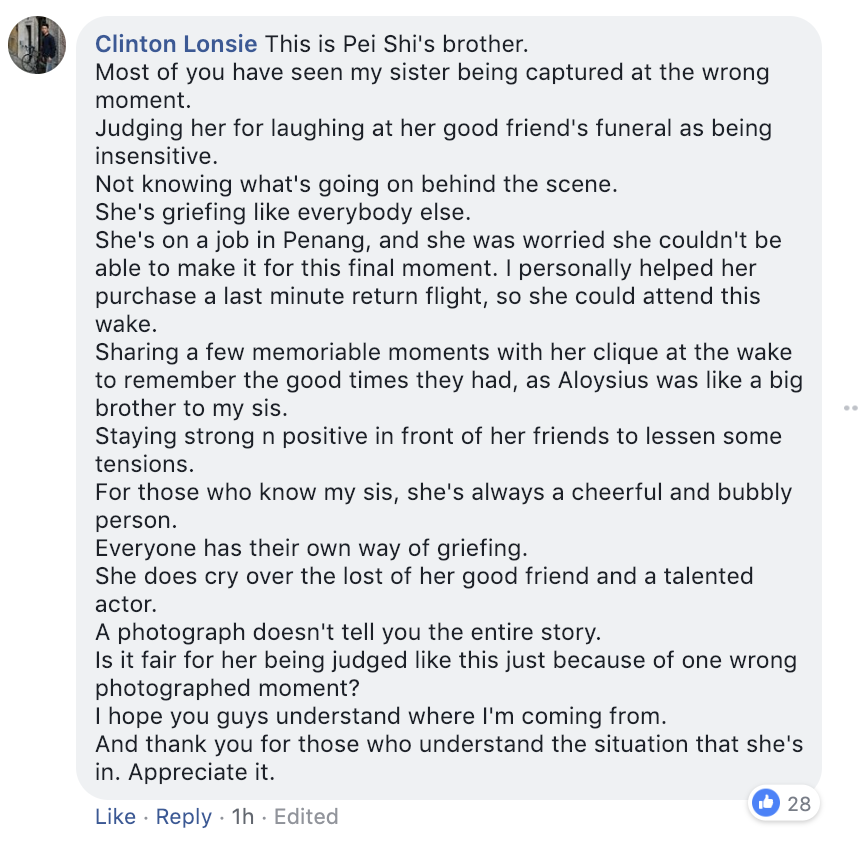 Even Jayley Woo, Pang's girlfriend, re-grammed the IG story of Ms. Soh and said: Yesterday my girls were trying their best to keep me happy and distracted by sharing their memories with my man. It's only human to smile and laugh and cry at the same time. But why are you so quick to judge? You're not even at the table with us. And you will not be invited because these talks and memories are private. @speishi don't defend yourself. There isn't a need to. So to those who did malign her, I hope you'll apologise to her. Sincerely. Because people who claimed to wanna apologise to me never did. I hope at least some clueless people out there, have got a heart. To be nice. To be kind. To be there because they miss him. Like my girls did and still do. Thank you."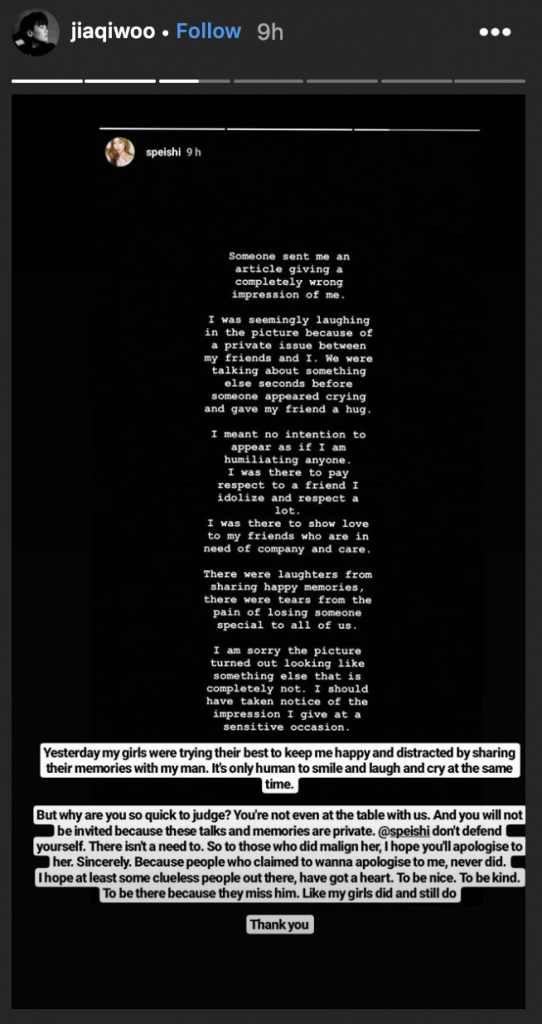 This is a perfect example of how powerful yet equally dangerous and hurtful social media can be to those who do not know how to use it.
Send in your scoop to news@theindependent.sg