Very often and quite sadly there is social prejudice against prison inmates and disabled people in terms of how much they can contribute to society.
But in a bid to give back to the community, Singaporean Ang Kian Peng's Sansui Kitchen provides healthy food for nursing homes and charities. Ang not only helps these homes but engages prison inmates and people with disabilities to prepare the meals.
The self sustaining social enterprise located in the Changi Prison complex now provides more than 1.5 million meals to various organisations.
Ang is head of the Samsui Supplies and Services company and the idea to set up such a kitchen came to him in 2013, when he visited a voluntary welfare organization where he saw deep-fried and processed food such as hotdogs and chicken nuggets being served on plates.
He realised that such unhealthy food would only worsen the illnesses that the elderly suffered from. When he left, he was determined to change this and produce healthier meals for the elderly.
Philanthropic acts are nothing new to Ang, stemming from his childhood experiences, where he would accompany his grandmother to Buddhist temples and serve free vegetarian food.
There, he would observe the needy queuing for food. It made a deep impact on him and shaped his desire to help the less fortunate.
However, Ang had difficulty convincing the chefs, suppliers and even the beneficiaries initially, as some suppliers requested for separate account books, one for charity and one for commercial sales.
It was also tough getting chefs to do extra cooking during their break time. Such obstacles initially made Ang want to give up but he persevered and eventually managed to get the chefs on board.
What got Ang to get the inmates and disabled people to join in this project was his strong belief in the support they could give, destigmatizing social prejudices against them.
Additionally, inmates will be prepared for the workforce as they will be equipped with skills and knowledge in the automated kitchen.
With the cooking facilities being disable-friendly, it also gives them a chance to contribute positively to society.
This project has also received positive feedback on Youtube.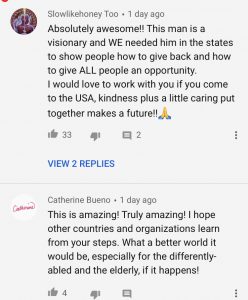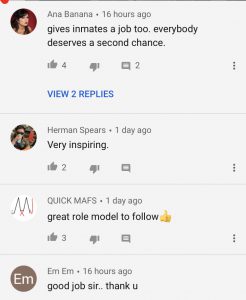 Follow us on Social Media
Send in your scoops to news@theindependent.sg 
No tags for this post.