The founder of Makansutra KF Seetoh took to Facebook to share how he rounded up the year 2018; with a chat with Dr Amy Khor, Senior Minister of State for the Environment and Water Resources, over a steaming cup of 'kopi'. On the last day of 2018, he added that he spoke with her and her team from the Ministry of the Environment and Water Resources (MEWR).
In his post on the afternoon of new year's eve, Seetoh wrote, "What a great way to end 18..with a very positive kopi chat with "hawker minister" SMS Amy Khor n her MEWR team on those pertinent issues".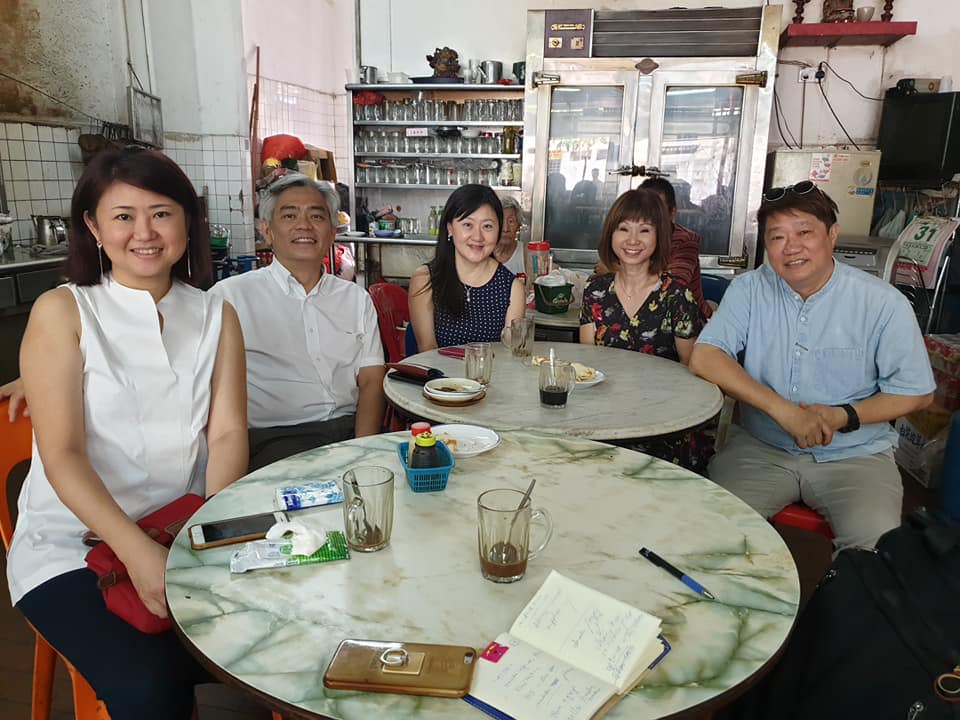 However, he added rather mysteriously, "Do look fwd to some positive plans to address the issues in 19. I kid you not. Won't happen overnight and won't stop month after either".
When TISG contacted Seetoh to divulge information about his meeting, he mysteriously said, "I will fill you in when I cross that bridge", and declined to comment any further on the matter.
However, he added that more Singaporeans should pledge their support for the nomination of Hawker Culture in Singapore for UNESCO's Representative List of Intangible Cultural Heritage.
https://www.facebook.com/kfseetoh/posts/10157060128422052
He emphasized to TISG, "It is all about and for the hawkers and nobody else. It's way better than any 'tyre' star or 'chopstick' award, ever".
Pledge your support for hawker culture in Singapore here.
TISG also reached out to Dr Khor, as well as her MEWR team for further comment.
Read related: Founder of Makansutra surprised by NTUC's takeover of Kopitiam, says: "NTUC should be great and big by being great and big on their own"
________________________________________________________________________
obbana@theindependent.sg
Follow us on Social Media
Send in your scoops to news@theindependent.sg