Malaysian singer Fish Leong, who divorced from ex-husband wine merchant Tony Chao not too long ago, seems to have moved.
Reports say the now-single Chao was seen at the home of single mum Lin Yijie recently. He spent about an hour there at Lin's house.
Chao was also spotted spending time with Yijie and Taiwanese celebrity Demi Lin in Singapore.
Other reports suggest Chao was spotted holding hands with Yijie in Taiwan. It seemed that the two looked like they were more than just friends.
It is also rumoured that Fish Leong's ex-husband was dating Demi as the three of them were all spotted in Singapore.
Media outlets reported that Chao, Yijie and Demi wore identical outfits in the island republic.
Chao would stand in the middle while holding Demi's waist when the trio took photos together.
The wine merchant also allegedly footed the bill for Demi's purchases. Chao, Yijie and Demi were spotted enjoying an ice cream together.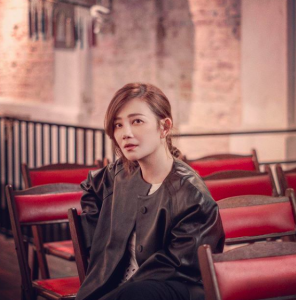 News broke out that Leong and Chao signed their divorce papers on August 15, this year. They divorced after rumours started that the couple were facing marital problems due to Chao's past affairs.
The couple share custody of Anderson, their five-year-old son.
Chao had dismissed the news and said that it was common for couples to argue.
Later on, during an event in September, Leong admitted that their marriage had indeed ended. The couple was married for nine years.
41-year-old Leong was upset over Chao's fling with another woman but there are reports that she had forgiven him.
In February, the couple celebrated their ninth wedding anniversary in the Maldives.
Things still looked rosy when Chao posted a photo of Leong and their son in June. The couple met after being introduced to each other by her manager.
They tied the knot in Boracay, the Philippines in 2010 and Leong gave birth to her son Anderson Chao in 2014.