Mr. Kausikan took to Facebook again to air his views concerning the controversy surrounding Dr. Thum, considering that he and other 'activists' (the word is put in quotes by the former Permanent Secretary at the Ministry of Foreign Affairs) recently met with Malaysian Prime Minister Mahathir Mohammad and asked him for help with Singapore's affairs. The others present at the meeting with Dr. Mahathir were Tan Wah Piow, Sonny Liew, Kirsten Han and  Jolovon Wham.
When a longtime career diplomat asks where someone's loyalties really lie, people sit up and listen. This was exactly what noted retired diplomat Bilahari Kausikan asked of Dr. Pingtjin Thum, given the historian's recent and widely-criticized actions.
While Dr. Thum insisted in a Facebook post recently, "I love my country and my people" and issued a categorical denial that he is not a traitor, Mr. Kausikan puts into words what others may also be wondering, "But which is his country and who are his people?"
Mr. Kausikan took issue with the fact that Dr. Thum keeps referring to "Malaya," which he says cannot be accidental for a  historian like Mr. Thum, citing Dr. Thum's statement that it was his "fervent wish" that fervent wish" that Singapore will one day "return to our rightful place alongside our brothers and sisters in Malaya" on August 9, 2016.
Mr. Kausikan pointed to other incidents wherein Dr. Thum's loyalties were questionable, on August 31, 2013, when he wished Singaporeans "happy illegal Independence Day", which he repeated in 2014.
He called this a "remarkable distortion of history."
The former diplomat ended his post with calling Dr. Thum "Orang Minyak — Oily Man," a term from Malaya's past.
https://www.facebook.com/bilahari.kausikan/posts/2197666423824108?__tn__=-R
Many netizens agreed with Mr. Kausikan's assessment of Dr. Thum.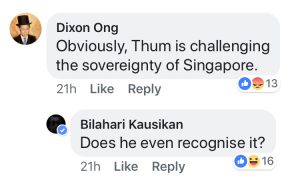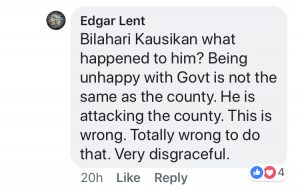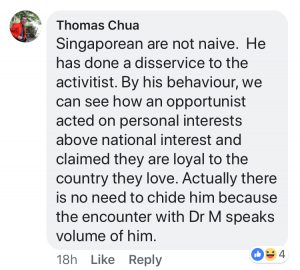 And, despite his statements to the contrary, some netizens believe that Dr. Thum and the others who met with Dr. Mahathir betray their own country.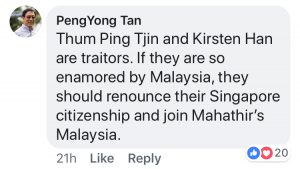 Others suggested that perhaps the best way to deal with people like Dr. Thum would be to ignore them.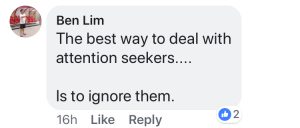 Follow us on Social Media
Send in your scoops to news@theindependent.sg