Oscar-winner Angelina Jolie is reportedly bitter over her ex, Ad Astra star Brad Pitt.
An insider for USWeekly said Angelina still has a lot of resentment toward Brad.
Angelina feels bitter towards Brad because he turned the lives of their six children – Maddox, 18, Pax, 15, Zahara, 14, Shiloh, 13, and 11-year-old twins Knox and Vivienne – upside down. And she wants him to be accountable for that.
It was reported that she told Harper's Bazaar she has to stay in LA because of Brad.
In September 2016, the couple called it quits, but she still did not want to be friends with Brad.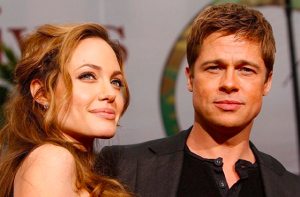 The daughter of Jon Voight did not want to marry the 55-year-old Oklahoma native in the first place and she said she is never going to get married anymore.
An insider told UsWeekly that Angelina is not letting go.
According to reports as saying, the 44-year-old actress is currently shooting a Marvel in Spain and she loves to live abroad but has to live where Brad is for the sake of their kids.
It is reported that Angelina is lashing out at Brad, depicting him as calling all the shots and deciding the beauty's fate even though she has her own life and career.
An insider shared that the family used to lead a nomadic existence before the divorce because of Angelina's restlessness.
The insider added that Brad wanted stability for the kids while Angelina wanted to give them an idyllic childhood by showing them different countries, languages and experiences.
The couple has not been photographed together since September 2016 after they broke up due to irreconcilable differences.
Their divorce has is not finalised but they share physical and legal custody of their children.
In 2014, Brad pressured Angelina to get married at their home in France. It is reported that Angelina doesn't want to get married again.
The Maleficent star has not been dating ever since leaving Brad while Brad has been dating jewellery designer and holistic healer Sat Hari Khalsa, 50.