The children of Angelina Jolie and Brad Pitt do not want to follow the footsteps of their parents.
Maddox, 18, Pax, 15, Zahara, 14, Shiloh, 13 and 11-year-old twins Knox and Vivienne are the six children of the former couple who divorced in 2016.
Even though their parents Angelina Jolie and Brad Pitt are two of the most popular actors on earth, none of the children have plans to start an acting career.
44-year-old Angelina Jolie confessed that she tried to get her kids to act alongside her on Maleficent: Mistress Of Evil but they were not interested at all.
'I tried,' she admitted. 'Nobody was interested! 'None of my kids want to be actors. [They're into] business, humanitarian affairs, things like that.'
Business and humanitarian affairs are not too bad as well. Angelina did ask her youngest daughter Vivienne to make a cameo in the first Maleficent film as young Aurora.
The 11-year-old did but does not plan to make a comeback for the second time round.
'Vivienne still can't believe I made her a princess,' she added to People. 'She likes her overalls, I can't put her in a dress. So she's like, "How could you make me a princess?"'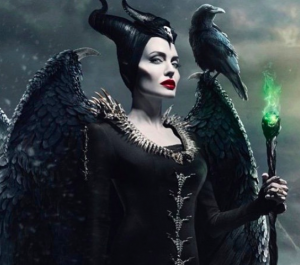 It's been four years since Angelina last acted in a movie and Maleficent:Mistress of Evil is where she made a comeback.
The Changeling actress has gone through a lot during the time off, with her divorce from Brad Pitt making headlines globally.
She explained it 'took her a moment' to find her strength again on set, as she had been feeling 'broken' after their break-up.
'It was a tough time. I'd been coming off a few years of difficulty, and I was not feeling very strong,' she told the publication. 'In fact, I was feeling pretty broken. It took me a moment to feel the strength of [Maleficent] again.' Well, she absolutely nailed it. /TISG