Singaporean actor Aloysius Pang has passed away, four days after sustaining severe injuries in a Singapore Armed Forces (SAF) Exercise Thunder Warrior training in New Zealand.
The 28-year-old actor passed away on Wednesday, (Jan 23) at 8.45pm (Singapore Time) at Waikato Hospital in Hamilton, New Zealand.
He is an armament technician from the 268th Battalion Singapore Artillery.
On Saturday, at about 2pm, Singapore time, Corporal First Class (National Service) Pang sustained injuries to his chest and abdominal areas while carrying out repair works inside a self-propelled howitzer, an artillery gun mounted on an armoured chassis, with two other personnel at Waiouru Training Area.
In a statement issued, Ministry of Defence ((MINDEF) said: "Unfortunately, CFC (NS) Pang sustained injuries when the gun barrel was lowered."
The actor was evacuated right away to Waikato Hospital, a regional trauma centre, where he underwent a number of surgeries to treat his injuries, Mindef added.
Tan Tock Seng Hospital's Chief of Trauma and Acute Care Surgery, Dr Teo Li Tserng was flown to New Zealand to assist the medical team there.
"Despite surgical attempts to repair damaged organs and putting him on artificial life support, CFC (NS) Pang succumbed to the injuries and passed away," Mindef confirmed Pang's death.
An independent Committee of Inquiry will be convened, according to Mindef, to investigate the circumstances leading to the incident.
A press conference will be held on Jan 24 to present the preliminary findings. This will be chaired by the Melvyn Ong, Chief of Defence Force.
SAF will be making arrangements to bring the body of the late CFC (NS) Pang back to Singapore.
In this time of grief, Mindef and SAF extended their deepest condolences to the family of CFC (NS) Pang and "will continue to render assistance and support in their time of loss."
On Monday, Pang was reportedly in a stable condition and was "awake, alert and breathing on his own", after undergoing an abdominal surgery as well as a follow-up "relook operation".
On Monday evening, Pang's family was flown to New Zealand to be with him. They have been receiving support and assistance from MINDEF since his accident.
On Wednesday morning, the actor's condition became critical after taking a turn for the worse on Tuesday night, when he had his third surgery.
He was moved to the Intensive Care Unit where he was administered artificial life support to his lungs, kidneys and heart, according to a Facebook post of Defence Minister Ng Eng Hen.
Pang was cast as the male lead in the upcoming Channel 8 drama "My One in a Million" with Carrie Wong and James Seah. Filming was scheduled to start after Chinese New Year.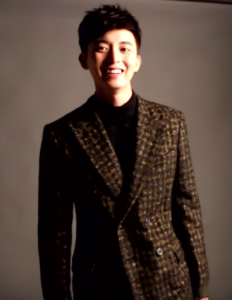 At 9 years old, he already started acting. He appeared in five shows: "Xiao Fei Ren" (1999), "Bukit Ho Swee" (2002), "The Adventures of BBT" (2002) "A Child's Hope" (2003-4) and "I Love My Home" (2004) over five years.
He was once nominated at the 2003 edition of the Star Awards in the Young Talent Award category.
In 2012, he returned to acting, starring in the Singapore film, Timeless Love.
Two years after, in 2014, Pang was one of the "8 Dukes of Caldecott Hill" which comprised eight promising young Chinese Mediacorp actors.
He was named the Best Newcomer at the 2015 Star Awards.
"From Beijing To Moscow" is Pang's most recent show slated to air in June this year.
It is a Toggle Originals series where he stars alongside Felicia Chin, River Huang, and Jojo Goh.
Singapore is mourning for his death, as millions of "pangsters", his fans and the netizens were shocked by the sad news about their idol.
Follow us on Social Media
Send in your scoops to news@theindependent.sg