Yan Ban Seng will sit as the new CEO of SBS Transit, replacing Gan Juay Kiat who resigned last month due to "personal reasons".
Mr Yang is the 62-year-old CEO of ComfortDelGro Corp., a multi-national land transport company operating in seven countries which owned a majority of SBS Transit, the major bus operator in Singapore.
He has been the deputy chairman of SBS Transit since May 1, 2017. He was also the chief executive officer of ComfortDelGro.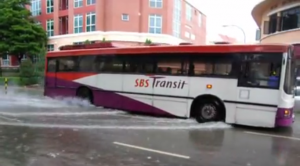 Photo: Screengrab from YouTube
The SBS Transit board approved the recommendation of Mr Yan by SBS chairman Lim Jit Poh, after considering his strengths and experiences handling both companies in the top management level.
"Mr Yang is well-placed to fill in for the position of CEO," Lim said.
He added that "The bus and rail heads will report directly to him, and I have every confidence that the team will continue to focus on delivering good service to the communities we serve."
Before joining the transport giant, Mr Yang served in the public service, working as the Deputy Director at National Trades Union Congress. He also became the Deputy Director at Singapore Ministry of Home Affairs and Assistant Director at Singapore Ministry of Education.
He received an undergraduate degree from The University of Manchester and an MBA from the National University of Singapore.
Former CEO Gan would leave the company on March 27, 2019, according to SBS Transit's filing on the Singapore Exchange (SGX).
He served the company as CEO and executive director on Mar 1, 2010 after being the chief operating officer of SBS Transit in April 2007 and eventually became the executive director in March 2009.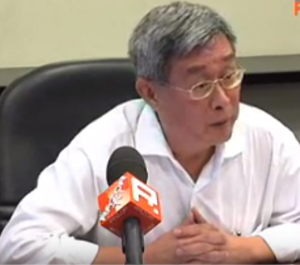 Photo: Screengrab from YouTube
During the height of the resignation in December last year, Lim shared that Mr Gan "has accepted full responsibility for his lapses in conduct".
"We have lost a good CEO who has done much for land transport in Singapore," he added.
It was reported in another news that he earned a hefty $1.2 million in 2017, basing on the 2012 White Paper on "Salaries for a Capable and Committed Government".
As to the announcement of a new CEO at SBS Transit, netizens-commuters expressed their varied opinions to this.




Send in your scoop to news@theindependent.sg