The writers of Avengers:Endgame have said that they don't want Chris Evans to return to the Marvel Cinematic Universe as Captain America.
Speaking to Screen Rant Christopher Markus and Stephen McFeely explained why they think Captain America's story should be left as it is after travelling back in time to live happily ever after with Peggy Carter in the 1950s.
"I love writing for Cap, I love Evans," Markus explained. "But I really feel, much like Tony [Stark], we got them to a place where they don't need to do it anymore. I'd hate to gin up something hokey to get them back."
His writing partner McFeely agreed that he is worried if they did that, it will ding Endgame in the rearview mirror.
Captain America actor Chris Evans have previously hinted that he would like to reprise the role again, focusing on his adventures in the past timeline when he travelled back to in Endgame.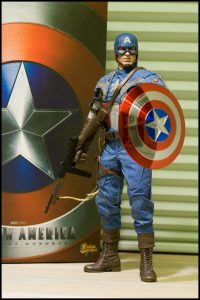 The role of Tony Stark/Iron Man as well as Black Widow will be reprised by actors Robert Downey Jr and Scarlett Johansson respectively.
Black Widow is a prequel set between the events of Captain America: Civil War and Infinity War.
The film is slated to be released on 1 May 2020 in the UK and the US.
In other news, Christopher Markus and Stephen McFeely, the writers for Avengers:Infinity War and Avengers:Endgame shared that there was a deleted scene in Avengers:Infinity War that went overboard – and it involved bloody mashed potatoes.
Markus shared that in Infinity War, they wrote about it but didn't shoot the scenes. They were picking up the characters too early in the arc before Thanos reached them.
The scene showed Black Widow, Falcon and Captain America hiding post-Civil War and they just had a fight with the villains and Captain America was eating mashed potatoes. /TISG