Several Singaporeans have asked why the state is interfering in a family matter, after it was revealed yesterday evening that the Attorney-General's Chambers (AGC) have filed a complaint against founding Prime Minister Lee Kuan Yew's daughter-in-law Lee Suet Fern for possibly preparing the late elder statesman's last will.
In mid-2017, Lee Kuan Yew's younger children Lee Wei Ling and Lee Hsien Yang accused their elder brother – current PM Lee Hsien Loong – of abusing his power to preserve their family home against their father's willed desire to demolish the house and of using state organs against them.
PM Lee addressed the allegations against him in a Parliamentary debate where he declared that he has been cleared of all charges. Lee Wei Ling and Lee Hsien Yang reinforced their allegations, following this, but offered a ceasefire on releasing further evidence in favor of settling the matter in private, on the condition that they nor their father's will be attacked or misrepresented.
About one and a half years later, Lee Wei Ling has revealed that the authorities are still going after members of her family over her late father's will.
The authorities have filed a 500-page complaint against her Lee Suet Fern to the Law Society for possibly preparing her father-in-law's last will even though her husband, Lee Hsien Yang, is one of the beneficiaries.
In a separate case, the AGC has also commenced legal action against Lee Hsien Yang and Lee Suet Fern's son, Li Shengwu, over a private Facebook post.
While the AGC has clarified that it filed the complainst since it "has a statutory duty to deal with misconduct by lawyers," several netizens responding to its latest action have asked why it is butting into what many view as a family matter: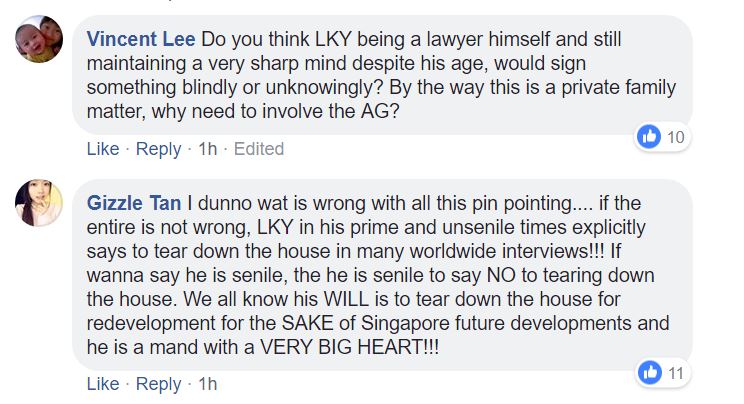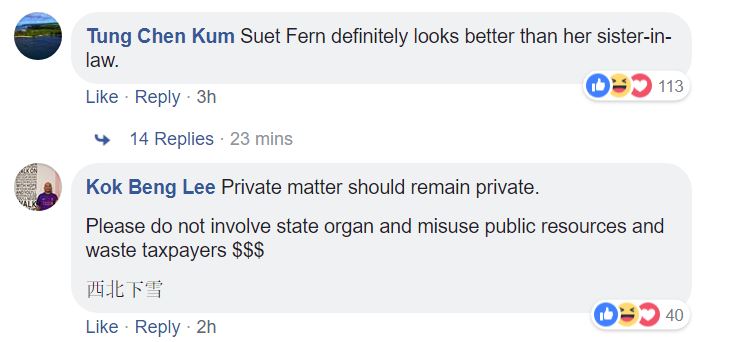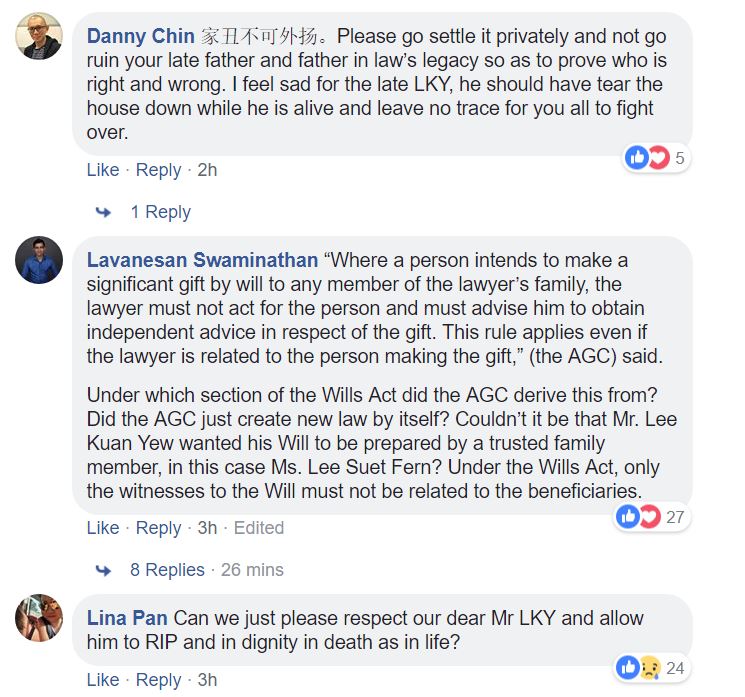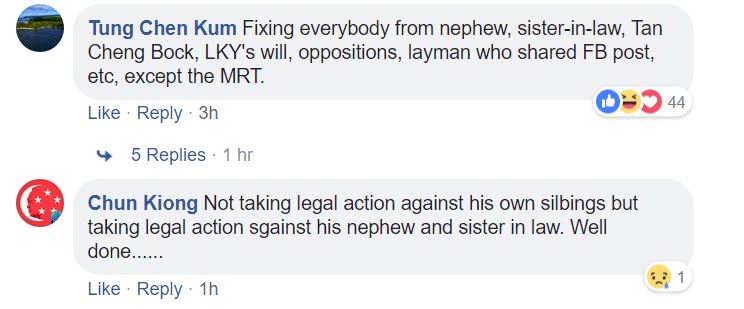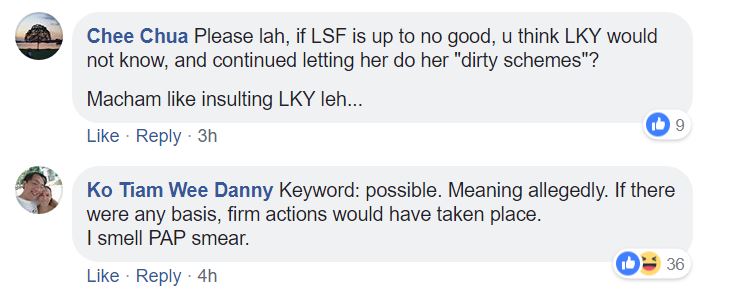 Follow us on Social Media
Send in your scoops to news@theindependent.sg