Photos of the girl who has been dubbed Workers' Party chairman Sylvia Lim's youngest fan are going viral after the young girl's father shared how much his daughter idolises the opposition leader and how hardcore his family is about the WP on social media.
Sharing photos of his daughter, Caitlin, donning her WP t-shirt – featuring the party colors and the 'hammer' symbol – Facebook user 沈松汉 wrote on social media that he has been taking his daughter to WP rallies since 2011 and revealed that her understanding that "there are a lot of people fighting for what is right" and her love for Lim has been growing steadily over the years.
沈松汉 – also known as Calvin Sim – shared one incident that appears to have made him proud: "During 2016 elections time, when she walked passed her kindergarten with some PAP candidates and volunteers inside, she shouted Workers Party without even any adult instructions."
In response to netizens who have suggested that Sim has brainwashed his child, the father revealed why he is so passionate about supporting the opposition party.
Sharing that he came from a lower income family from Hougang, Sim said that his parents were hardcore supporters of the People's Action Party (PAP) until they delayed paying a fee to the Town Council once and the PAP Town Council promptly sent the lawyer's letter to the family of six.
It was then that Sim's father went to a WP rally and met party leader Mr Low Thia Khiang. Sim describes that the veteran opposition politician greatly inspired him when he was a young boy and that his family never looked back after giving their support to the WP:
"I still remember I followed my dad to Mr Low 1st rally that hold in a small stage in between of block 320plus carpark. Even though you may say, what a young boy know but definitely it never go away from my memory.

"After Mr Low won hougang, my dad volunteer to help him. On events, attend wakes and look out for neighbourhood area. Mr Low always will take care of everyone in need even you never ask, he will come to ask you first. As years goes by, I was greatly inspired by Mr Low. Putting his fullest effort to make my neighbourhood clean and presentable."
Sim further revealed that he was surprised that his father's old friend, Mr Low, showed up at his father's wake last year and said that the visit showed him how Mr Low has won his constituents' trust.
The young father added that he has given his daughter the choice to support whom she pleases but that her daughter wants to be like Lim to "help people and to make people happy":
"In the year Feb 2017, my dad passed on. MP Png came for my father's wake. And to my surprise, old friend of my father came too. It's Mr Low. So in conclusion, does that mean politics is all about winning in life and to use underhand way to win it or to win your people trust for better living by true humanity? You decide.

"Choice is for my daughter what she wants. But once she did told me, she want to be like Sylvia and Daddy. To help people and to make people happy. You never too young to help and believe what is best for Our future."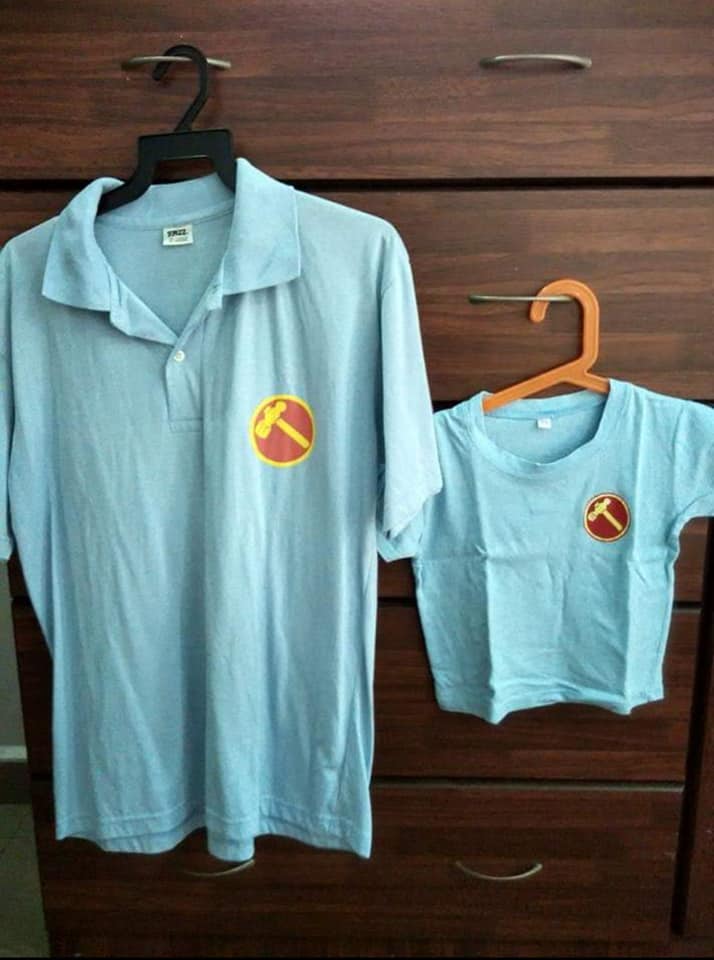 Sim's Facebook post has gone viral on Facebook with over 500 reactions and over 500 shares on his own page and an additional 970+ reactions and 250 shares on another Facebook page that re-posted his post. Read the WP supporter's post in full here:
https://www.facebook.com/calvin.sim.33/posts/10155579293851573?__xts__%5B0%5D=68.ARB0nedzv59P01x4nE-2muz_1AYYfN5FdE1okfP_P0C9-UiN72Vt42Gmeh92ywSo0ARbUUz6kBpQY4hZ7ej4qlhjhwPFPm6cLFqp2PcH1LpmNkBYeXuwisWtF50OmXb_PvVt3cQul5GjALTLPGJqKwxfgrMKOtZ1Y_MhFT4gzjW8bFXibtvaeynU5xpnx1pcMLk1oBNGRFeOjZmwsSMX5AlbdhrD8w&__tn__=-RFollow us on Social Media
Send in your scoops to news@theindependent.sg