During his Mandarin speech at the National Day Rally, PM Lee described hawker centres as the nation's community dining rooms and a unique part of Singapore that "reflects our daily lives".
He also added that Singapore's hawker culture would be nominated for inscription into Unesco's Representative List of the Intangible Cultural Heritage of Humanity, explaining that this would help to safeguard and promote hawker culture for future generations.
However, his comments have sparked much scepticism from netizens who are of the sentiment that while it is great to preserve hawker culture and even to build more hawker centres, a major issue they worry about is the rental hawkers have to pay.
Many have taken to Facebook to talk about the issue.
https://www.facebook.com/TAVSingapore/photos/a.598097686918234/1967973856597270/?type=3&theater
Netizens also brought up a comment made by the then-Minister for the Environment and Water Resources Vivian Balakrishnan in 2013. As the current generation of hawkers retires, Dr Balakrishnan brought up the question of whether young Singaporeans will take over their parents' jobs.
"We can build many more hawker centers, but will we be able to get the hawkers?" he asked.
Singaporeans felt that this was something Prime Minister Lee should have considered and many expressed the worry that soon foreigners would take up the jobs as hawkers, completely altering something uniquely Singaporean.
Furthermore, the issue of modernising hawker centres is still something that plagues Singapore.
https://theindependent.sg.sg/hawkers-at-pasir-ris-central-hawker-centre-not-paid-for-five-months-after-pms-initiative-of-going-cashless-falls-short/
Transitions of making hawker centres 'cashless' have proven to be difficult to implement, with many older-generation hawkers wanting to remain with cash as the main mode of payment.
Netizens mainly expressed of the difficulty in managing a hawker stall with rising costs.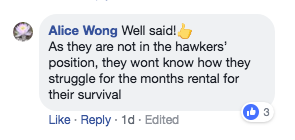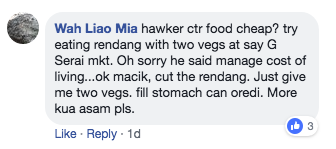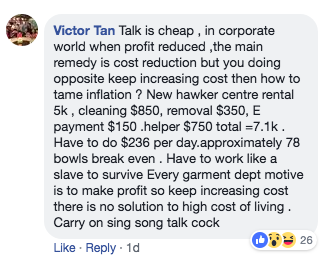 ________________________________________________________________________
obbana@theindependent.sg
Follow us on Social Media
Send in your scoops to news@theindependent.sg