Singaporeans came together to call out co-founder of The Online Citizen Andrew Loh for unnecessarily making an issue of trash scattered at a playground in Sengkang the morning after Deepavali celebrations. Many said that he was just stirring discord, as even after other festivals, litter was a common sight.
In a post shared on Facebook earlier today, Loh said, "Woke up to this in my neighbourhood in Sengkang this morning… oh dear..". He also shared photos of a playground and common spaces that were dirtied.
Some netizens who commented on the post took offence at Loh's sentiments, adding that he was being rather insensitive towards a specific racial group.
Others also added that even after festivals such as the Hungry Ghost Festival, or Hari Raya, litter was found and that tolerance was necessary especially since these events were only annual.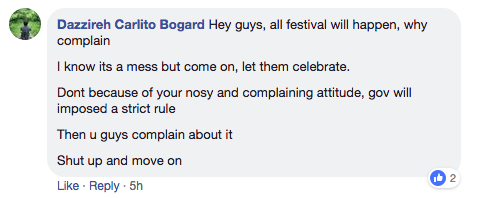 Thoughts?
________________________________________________________________________
obbana@theindependent.sg
Follow us on Social Media
Send in your scoops to news@theindependent.sg