We've been wondering if there is going to be a sequel to Todd Philips' critically acclaimed blockbuster Joker over the past couple of weeks.
Based on recent reports, it might actually be happening.
The director of the original Joker, Philips is discussing with Warner Bros to reprise his part as a director for the sequel.
He will likely team up with Joaquin Phoenix who is also currently in talks to play the iconic DC villain.
The Hollywood Reporter said a sequel is on the way, now that Joker has crossed the $1 billion mark.
While the movie continues to rake in money abroad, Phillips is in talks to reprise his role as a director for a second Joker movie. He and Scott Silver will be writing the sequel and the director will be paired up again with Joaquin Phoenix.
Joker has been breaking records since its release six weeks ago. It is the first film in history to receive the coveted Golden Lion at the Venice International Film Festival. Roma, Shape of Water and The Wrestler are past winners.
Joker was met with a severe backlash from certain pockets of American media who claimed that the movie would be a symbol of inspiration to 'incels' (voluntary celibates) when Joker was first released.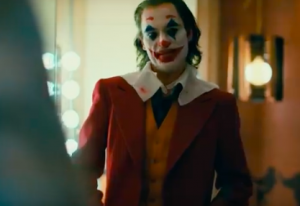 However, the film also received massive plaudits from the media and pundits too.
Joker has become the most profitable comic book movie of all time and the highest-grossing R-rated film of all time as well as the cheapest ($US55 million) to gross $US1 billion at the global box office.
At first director Phillips was adamant to only make one standalone film, but he became open to the idea of a sequel in recent weeks. The film's box office receipts sealed the deal.
Phillips apparently approached Toby Emmerich, Warner Bros Pictures Group chairman on October 7 to propose to develop a bunch of origin stories for a number of DC characters.
Perhaps unconvinced of the film's financial potential at the time, Emmerich refused.
Insiders told THR that the director came out of the meeting with the right to have one other DC character but it is unclear which is the character.
With the financial and critical success of Joker, it looks like Emmerich and the people at Warner Bros have said yes to Joker 2.
Send in your scoops to news@theindependent.sg