A Vietnamese was fined S$8,000 for carrying undeclared cash amounting to S$380,000 upon entering Singapore.
The incident happened on Jan 30 last year when a baggage-screening officer at Changi Airport Terminal One found the amount of cash in the luggage of Nguyen Thanh Thuy, a 25-year-old Vietnamese mobile phone salesman.
Unfortunately, Nguyen could not explain the reasons behind that amount of money.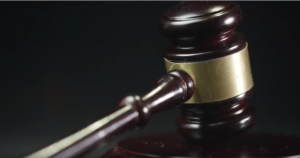 Photo: Screengrab from YouTube
He was charged later for violation of Corruption, Drug Trafficking and Other Serious Crimes (Confiscation of Benefits) Act, which prohibits bringing ash more than S$20,000 in and out of Singapore without making a declaration.
Since Sept 1, 2014, foreign visitors and Singapore residents were required to make a declaration if the money they carry in or out of the country exceeds S$20,000.
For those travellers entering Singapore carrying such amounts who must fill out a CBNI (physical currency or bearer negotiable instruments) Report form and submit it to any immigration officer at the Customs Red Channel.
For those going out of the country, they can submit the form to the immigration officer at the Immigration Counter.
This is the process that Nguyen failed to do at that time.
According to the police investigations, the money with Nguyen belonged to his employer. He was instructed by his boss to use the money in buying mobile phones from a local supplier, which will then be sent to Vietnam.
It was proven that the Nguyen was an employee of 897 Huy Phuong in Ho Chi Minh City, Vietnam.
Atty. L F Violet Netto, Nguyen's lawyer, argued for case mitigation saying that Nguyen sincerely regrets his foolishness and lack of judgment in committing the stated offence, as he should have abided by the laws of Singapore.
Netto said that "Nguyen earns an honest living, and sends a large portion of his earnings to his family in Vietnam as they are struggling to make ends meet."
The defense also stressed that the accused has never done something in conflict with the law during his many years of living in Singapore. They bargained for a S$7,000 fine, while the prosecution was asking for S$8,000.
After the pronouncement, Netto filed for the seized cash to be returned to Nguyen. District Judge Ng Peng Hong granted the application and ruled that the money should be "released to the rightful owner".
The declaration of physical currency or bearer negotiable instruments is part of Singapore's overall efforts to combat transnational crime. The amount includes both Singapore and foreign physical currency, travellers' cheques, bills of exchange, cheques and promissory notes.
With this, authorities would be able to detect and monitor cross-border cash movements and take enforcement action against cash couriers who support terrorism financing or money laundering activities.
This is in line with recommendations made by the international Financial Action Task Force, of which Singapore is a member.
Anyone who fails to give a full and accurate report is liable to a fine of up to $50,000 and/or jail for up to three years.
Follow us on Social Media
Send in your scoops to news@theindependent.sg