Well, no one can accuse Singapore's Prime Minister Lee Hsien Loong of failing to keep up with trends. PM Lee officially joined the #10YearChallenge on social media on Thursday evening, January 17, much to the delight of many netizens.
The challenge requires Facebookers to post a photo of themselves from 2009 and 2019 side by side, which PM Lee obligingly did.
No one can accuse the Prime Minister of not having a sense of humor regarding aging either, since, in the post, he gamely poked fun at his own grey hairs and hairline, writing, "I kid myself that not much has changed after 10 years, other than my hair colour and hair line! My hair is greyer and thinner, but I'm still enjoying what I do. 🙂 – LHL"
PM Lee used two hashtags in his post. Aside from the #10YearChallenge tag, he also put #MerdekaGeneration, a moniker used for Singaporeans born in the 1950s, that PM Lee himself mentioned at the most recent National Day Rally in August 2018.
Other prominent Singaporean leaders seemed to have followed suit. By Friday morning, January 18, Home Affairs and Law Minister K. Shanmugam actually put up a #30YearChallenge post.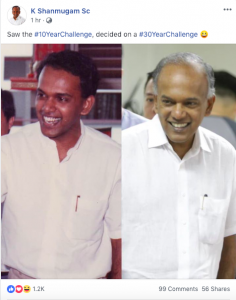 Speaker of Parliament Tan Chuan-Jin took it several steps further with a #50YearChallenge post, showing photos of himself from 1969 to 2019. He had already joined the #10YearChallenge several days ago.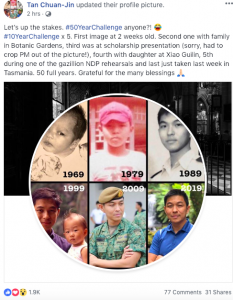 Singapore's Ministry of Defense (MINDEF) posted side by side photos of a young soldier in full battle gear, ready for action, with the caption "Our take on the #10yearchallenge. Much has changed over time, but our values and what we hold dear will always stay the same."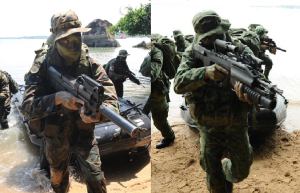 PM Lee's #10YearChallenge post has gotten a lot of love from netizens, garnering over 10,000 reactions, and hundreds of comments and shares. Both citizens and foreigners had positive feedback for the Prime Minister.






While most people see the #10YearChallenge as harmless fun on social media, others have raised concern that the photos people are willing providing may be mined for training facial recognition algorithms on age progression recognition. One writer, Kate O'Neill, expressed as much on her Twitter account, which many other netizens reacted to with concern.
O'Neill expounded her theory on Wired. "Imagine that you wanted to train a facial recognition algorithm on age-related characteristics and, more specifically, on age progression (e.g., how people are likely to look as they get older). Ideally, you'd want a broad and rigorous dataset with lots of people's pictures. It would help if you knew they were taken a fixed number of years apart—say, 10 years….Thanks to this meme, there's now a very large dataset of carefully curated photos of people from roughly 10 years ago and now….Still, the broader takeaway here is that we need to approach our interactions with technology mindful of the data we generate and how it can be used at scale."
Facebook, however, has denied that it has anything to do with the meme. According to a representative, "This is a user-generated meme that went viral on its own. Facebook did not start this trend, and the meme uses photos that already exist on Facebook. Facebook gains nothing from this meme (besides reminding us of the questionable fashion trends of 2009). As a reminder, Facebook users can choose to turn facial recognition on or off at any time."
Read also: PM Lee praises community clubs' 'special role'
https://theindependent.sg.sg/pm-lee-praises-community-clubs-special-role/
Follow us on Social Media
Send in your scoops to news@theindependent.sg