A photo showing a flag display at what appears to be a public housing estate has been circulating online. In the photo, five flags are planted on each side of a short outdoor staircase that goes between the void deck of a block and the pedestrian footpath.
There are a total of ten flags and the majority of the flags, six out of ten, bear the logo of the ruling People's Action Party (PAP). The remaining four flags are the national flag of Singapore.
While it is not unlawful to place a party flag near the national flag, it is unlawful to place any other flag above the national flag. In the picture that is circulating online, two PAP flags fly above the first two national flags, before another pair of PAP flags fly before the second and last set of national flags.
According to the 'Manner of display of Flag' section in Part III of the SINGAPORE ARMS AND FLAG AND NATIONAL ANTHEM ACT, "Subject to international practice, the Flag shall take precedence over all other flags when displayed in Singapore."
Further, the law states that "When the Flag is displayed with any other flag or flags, the Flag shall be displayed prominently, in the position of honour and, where practicable, above all other flags."
The Act also explicitly states that "The Flag shall not be displayed below any other flag, emblem or object."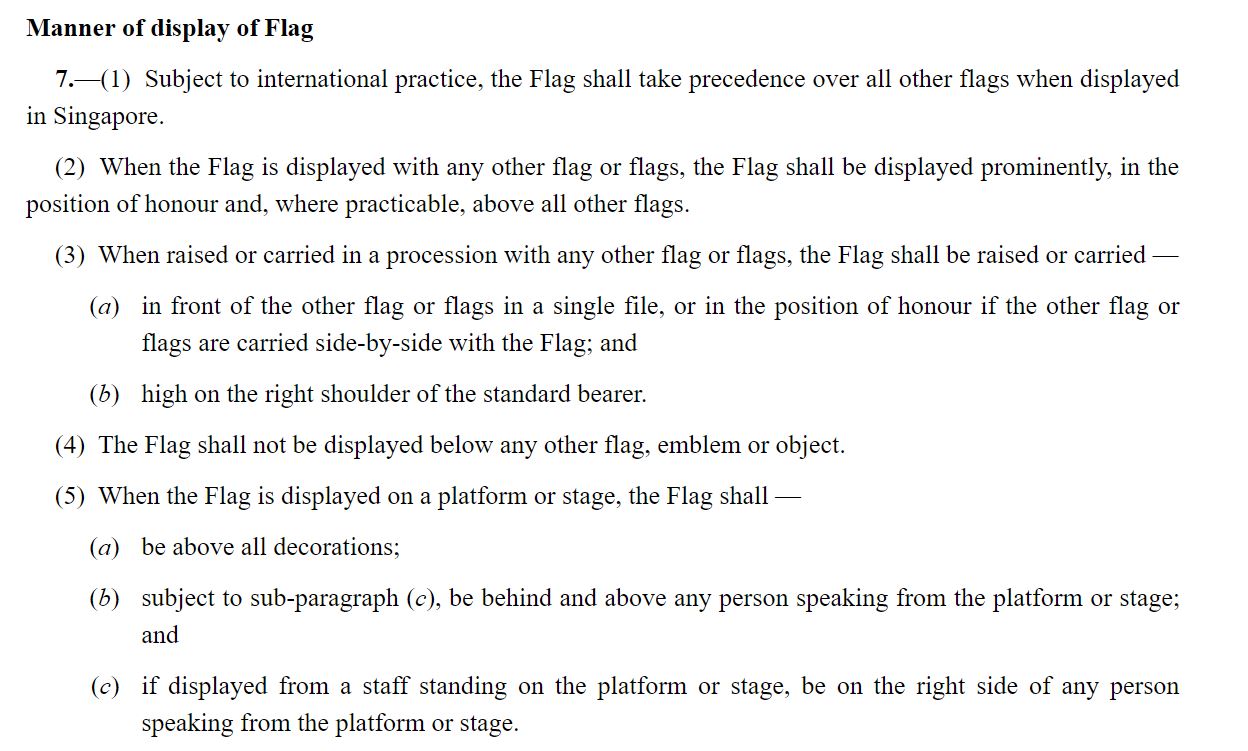 While there is some speculation that the flags may be displayed in a constituency held by the ruling party, it is unclear exactly where the flag display was captured.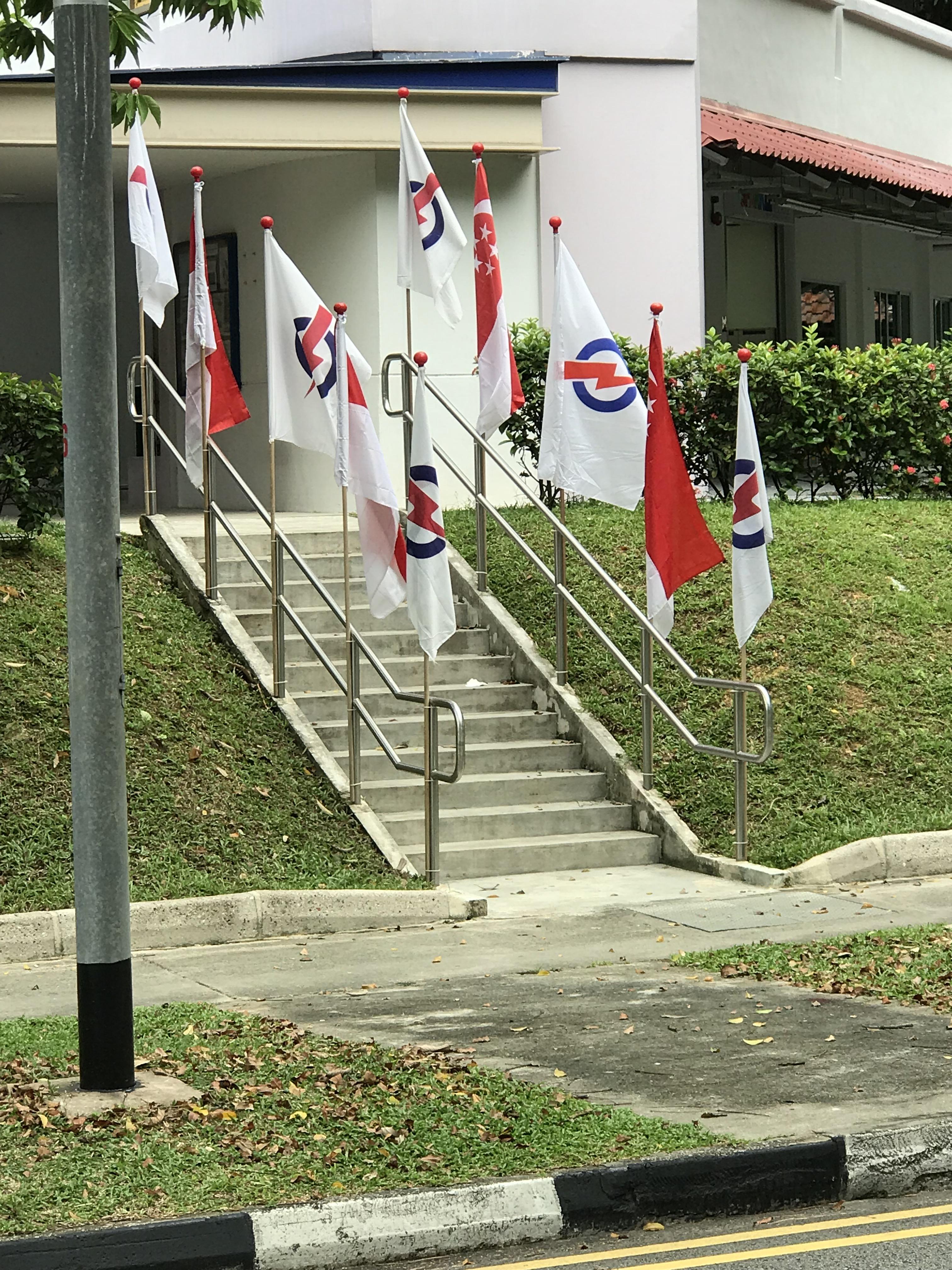 Follow us on Social Media
Send in your scoops to news@theindependent.sg