A notice sponsored by Temasek Foundation appears to be the latest to butcher the Tamil language, after a series of translation misfires in public notices.
On Sunday (31 Mar), Facebook user Vijaya Kandasamy shared a picture of a notice by Stay Prepared SG which gives tips on how to treat burns or scalds at home. The grossly misspelled Tamil translation in the tip-sheet had many characters switched around that resulted in 'gibberish' words which had no meaning whatsoever.
Referring to another blunder involving the Tamil language in a public notice that was circulated just a few days ago, Vijaya wrote: "Now Temasek Foundation!!…Trust Google translation more than Humans…Non stop blunders"
The cause of the misspellings is most likely due to the possibility that the Tamil words were input into the graphic design through a computer that has Microsoft unicode software and the flyer was rendered for print by a computer that does not have the unicode software.
This makes the Tamil characters jump around in applications like Adobe InDesign and other graphic design mediums that are used to prepare such flyers.
This possibility is still not an adequate explanation as to how the errors could escape the notice of the team preparing and printing the flyer. It is curious that no one spotted the errors and even more disturbing that the team behind the notice did not seek confirmation with someone who knows Tamil that the translation is accurate.
The notice bearing the erroneous Tamil translation is sponsored by Temasek Foundation Cares – a non-profit organisation under the philanthropic arm of Singapore sovereign wealth fund Temasek.
Stay Prepared SG is an initiative administered by the Temasek Foundation Cares and is part of the Temasek Emergency Preparedness Fund (T-PREP Fund), "which was set up in 2014 with an initial endowment of S$75m from Temasek," according to its website.
Interestingly, Temasek CEO Ho Ching had an idea of how individuals can avoid designing or printing erroneous translations when a PAP member butchered the Tamil language in a flyer, just a few months ago.
Ho Ching, who is also Singapore Prime Minister Lee Hsien Loong's wife, wrote on her Facebook page:
"Typically, when designers lay out artwork, they would insert a gibberish "text" to give a sense of overall look and feel. This is better than putting in actual text with meaning – gibberish is unlikely to be mistaken as final text.
"But what if the gibberish is in another language in a different script? That would be harder to spot the mistake. Perhaps we should add a notation to indicate that the gibberish is still work in progress?"
Ho Ching offered that designers could instead "insert multiple square brackets at the start and end of the gibberish to show this needs to be finalised. Or we could highlight the gibberish within a pair of square brackets or double square brackets.
"If we can standardise such a visible notation as part of our workflow SOP, then everyone working on these would know that the text still needs to be finalised whether or not we understood the language."
Some found Ho Ching's suggestions curious since the erroneous Tamil translation was not meant to be a placeholder but was the actual text that was not proofread by someone familiar with the language.
Meanwhile, this new error could join a plethora of inaccurate Tamil translations made by public institutions in recent years. Following major translation misfires in government materials, an official 11-member Review Panel for Government Tamil Translations convened just last year to put an end to such mistakes.
In unveiling a series of measures aimed to eradicate inaccurate translations, Minister of State for Communications and Information and Health Chee Hong Tat said in January 2017 that the priority is to tighten vetting procedures:
"We will require all government agencies to adopt a more rigorous process to vet and check their translated materials before they are made public."
He had earlier said that such mistakes are "avoidable errors [that] should not have been made in the first place," during budget deliberations in Parliament last year.
Some inaccurate Tamil translations in recent years include:
Senior Citizen Concession Card was wrongly translated to "expired senior kissing generation concession card" in Tamil

Downtown Line station Tan Kah Kee was inaccurately translated as "paan kah kee"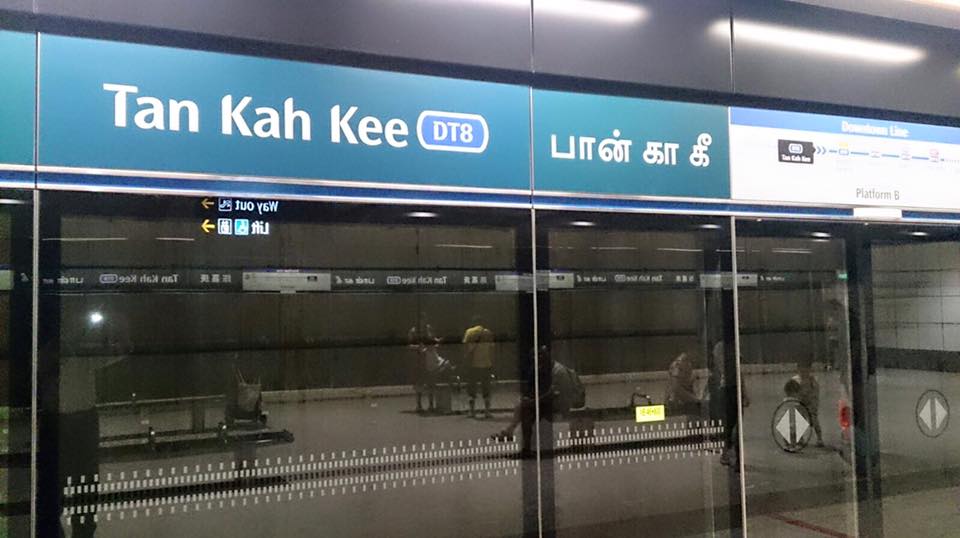 Lau Pah Sat, on a street sign, was translated to "lau pah sani." Sani is a word that can be used to curse others in Tamil.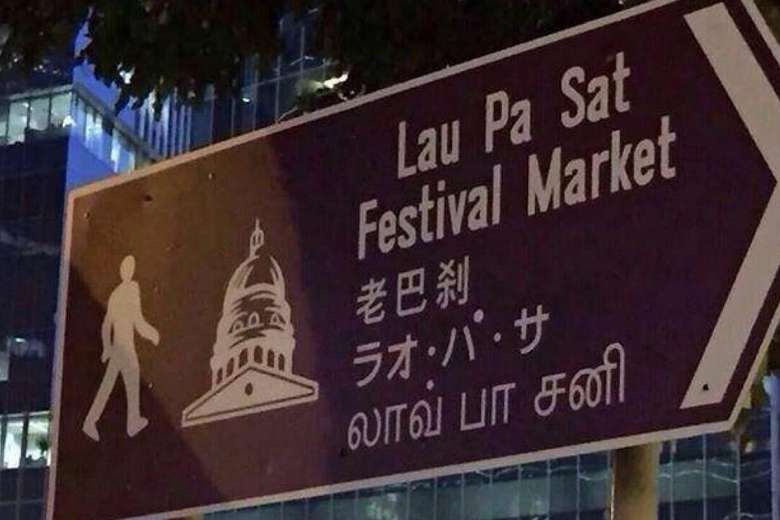 Tamil translations for Pioneer Generation Package letters to seniors failed when words were found to be 'gibberish'

Almost all Gardens by the Bay signages were reported to be wrongly translated in Tamil.-TISG
https://theindependent.sg.sg/pap-representative-apologises-for-butchering-tamil-words-in-flyers-distributed-at-wp-held-aljunied-grc/
https://theindependent.sg.sg/netizens-outraged-after-public-notice-bears-text-in-north-indian-language-instead-of-tamil/
https://www.facebook.com/photo.php?fbid=10213482603007703&set=a.2693617147872&type=3
Follow us on Social Media
Send in your scoops to news@theindependent.sg