Singapore – With prices on the increase, it is hard to find hawker meals under S$3 today. This stall is proving everyone, including the economy, wrong by serving a kway chap set for only S$2.50. It's delicious too.
Lai Xing Cooked Food, located in Hainanese Village Center, Hougang, is run by a mother and son duo for many years now.
Thanks to netizen Ozones 南瓜頭 and his Facebook post that garnered over 1,900 shares, the stall has further increased its popularity.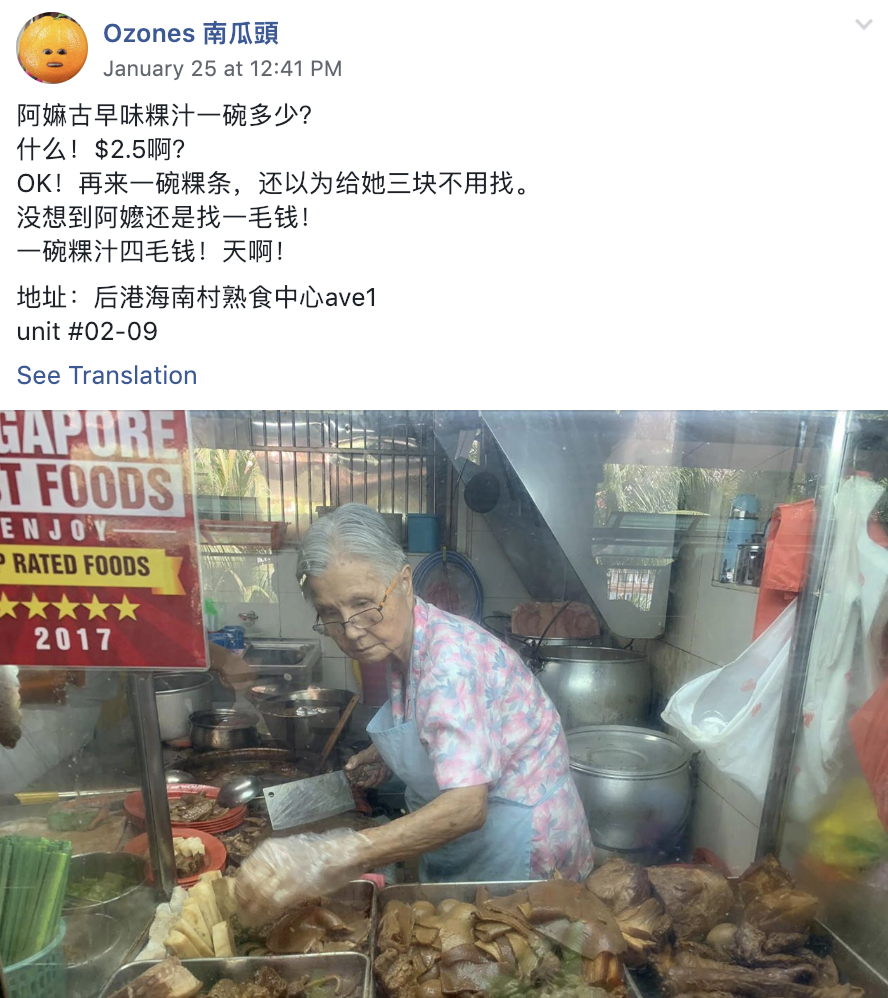 Translated, the caption reads:
"Ah Ma, how much is a serving of kway chap?
What! S$2.50?
OK! One more bowl of kway, I thought I'll have no change if I paid S$3.
But the Ah Ma gave me a change of 10 cents!
A bowl of kway is 40 cents? Omg!
Address: Hougang Hainanese Village Centre Ave 1
Unit # 02-09"
Here's a few more photos to get you hungry: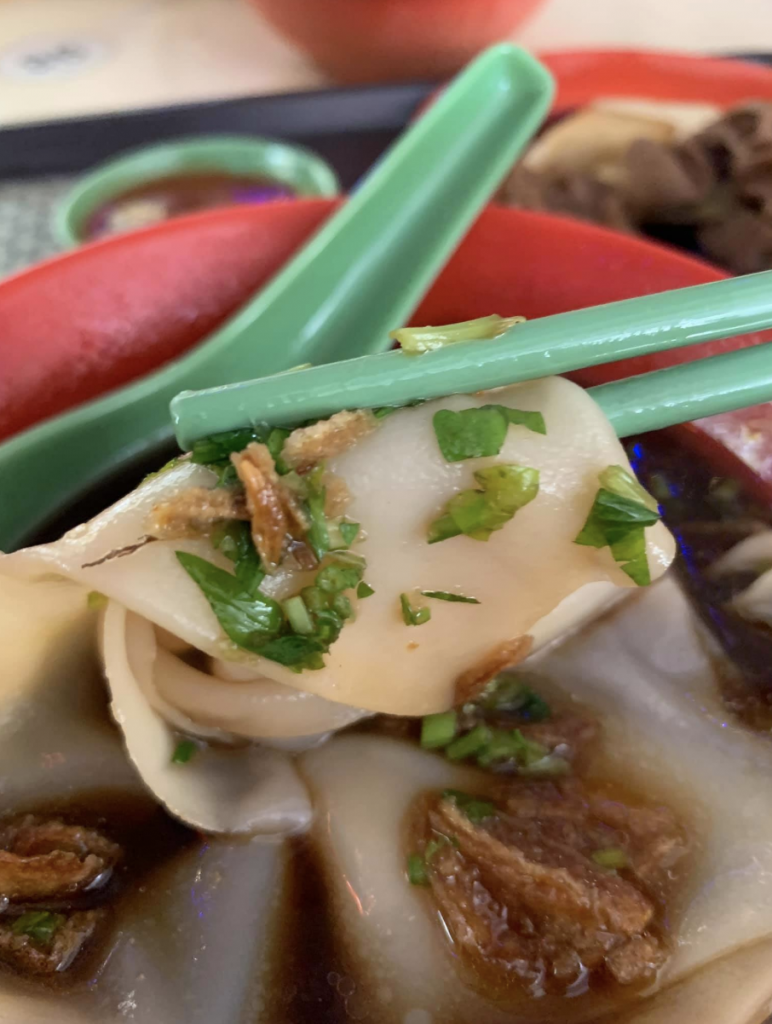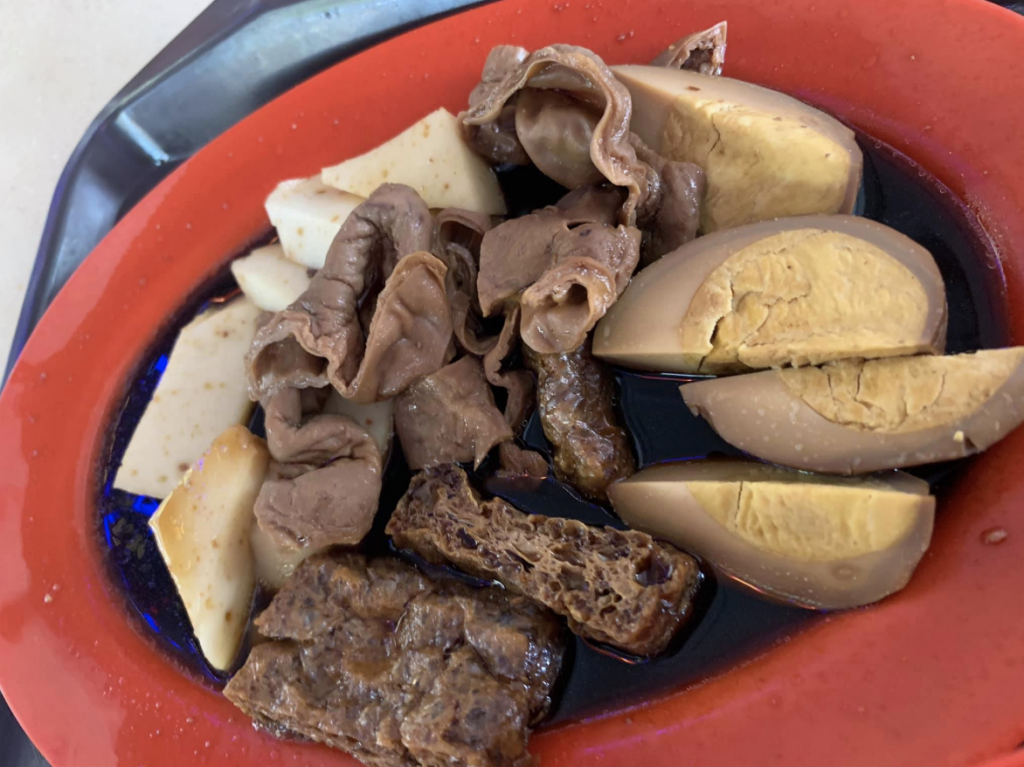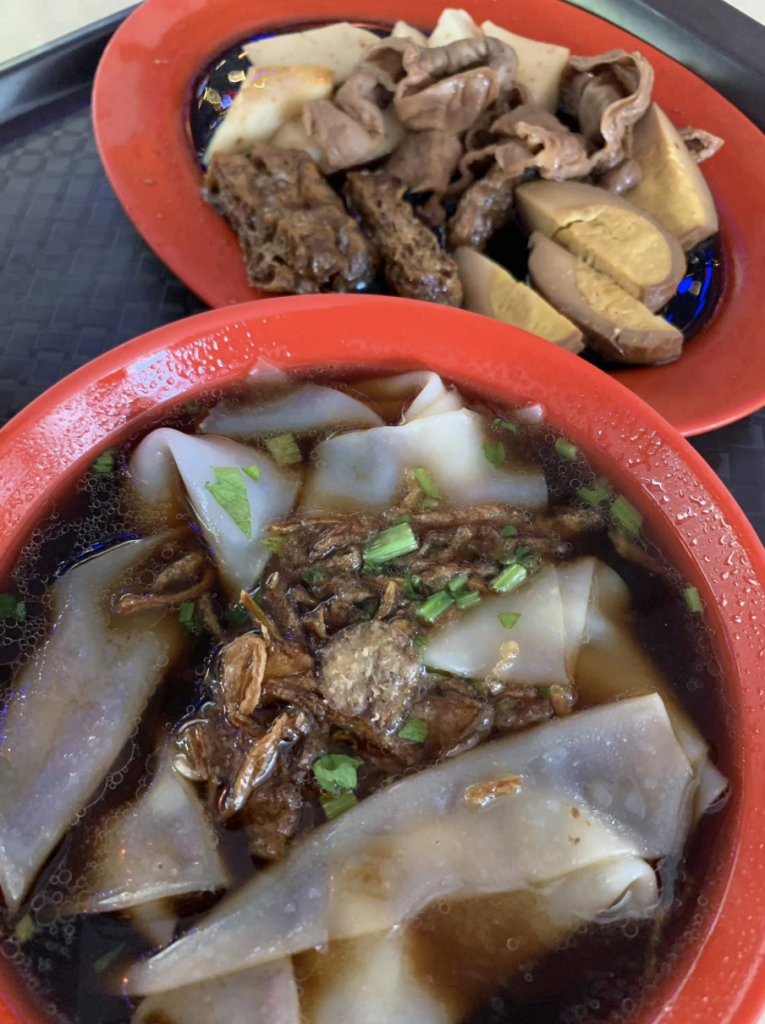 Ozones 南瓜頭 also uploaded a photo showing the menu of the stall. All of their items are less than S$3 with the most expensive ala carte dish being sold for only S$1.20.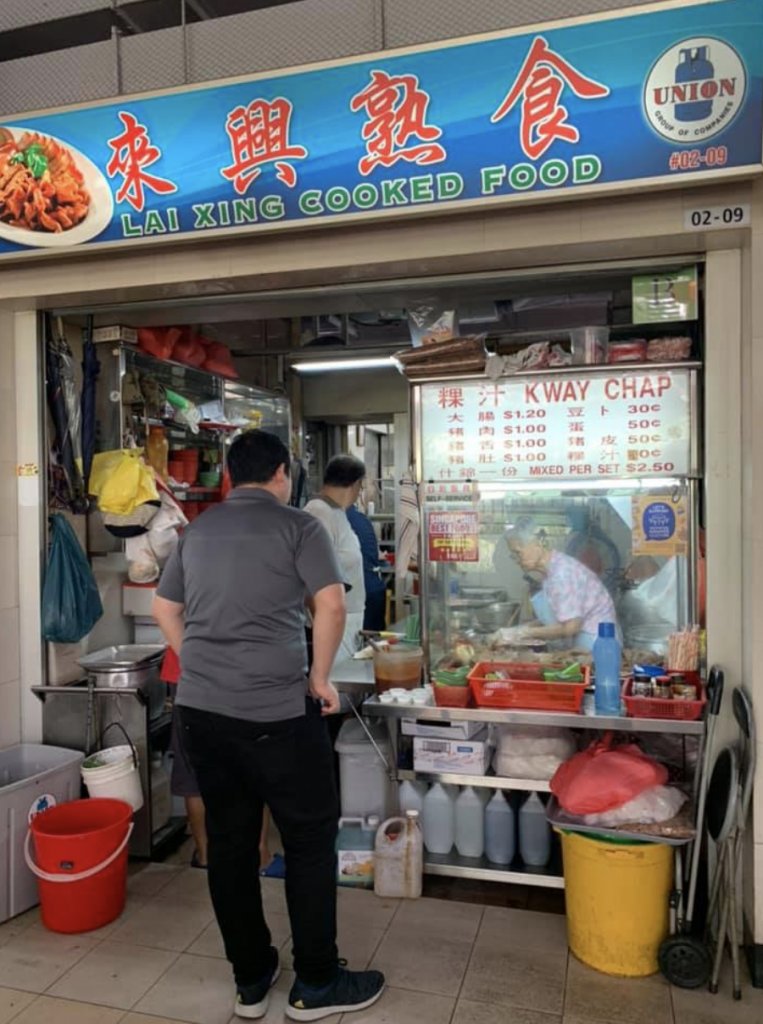 Instagram profile @ eatfullnothingtodo has also featured Lai Xing Cooked Food in his account and expressed how the standard of the stall the stall has never wavered amidst the numerous times he has visited. He explained how efficient the mother-son operation is and then illustrated the scrumptious taste of the food. "The meat is fantastic. Everything braised together in one pot, from the large intestine, to the uterus, the tongue, the belly.. it's an all-star swine show. And everything is executed to near perfection, with no foul odour from the innards at all."
Another feature made by @jiakdotsg stated that the food has an "old school taste" and it is cheap and good. Seeing Ah Ma (Granny) expertly handling the stall and preparing her legacies is also part of the whole alluring experience.
The stall is open daily from 6:30am – 2pm.
Complete address: 05 Hougang Avenue 1 #02-09 Hainanese Village Centre, Singapore 530105
K.F Seetoh, founder of Makansutra, has recently posted in his Facebook account about the feasibility and sustainability of being a hawker in relation to international government events featuring hawker heritage. He said, "The hawkers are seriously proud and, in a way, desperate to promote our food culture." He is aware that the biggest problem being faced by hawkers is the high cost of operation, rising rent and manpower. He called to the Ministry of Manpower (MOM) to spare a thought for the hardworking hawkers and help initiate programs that will preserve and sustain the livelihood of hawkers.
There must be a way to continue patronising hawkers like the mother-son duo at Lai Xing Cooked Food, among many others, without the concern of them having to succumb to the economic forces mentioned by K.F Seetoh.
Follow us on Social Media
Send in your scoops to news@theindependent.sg